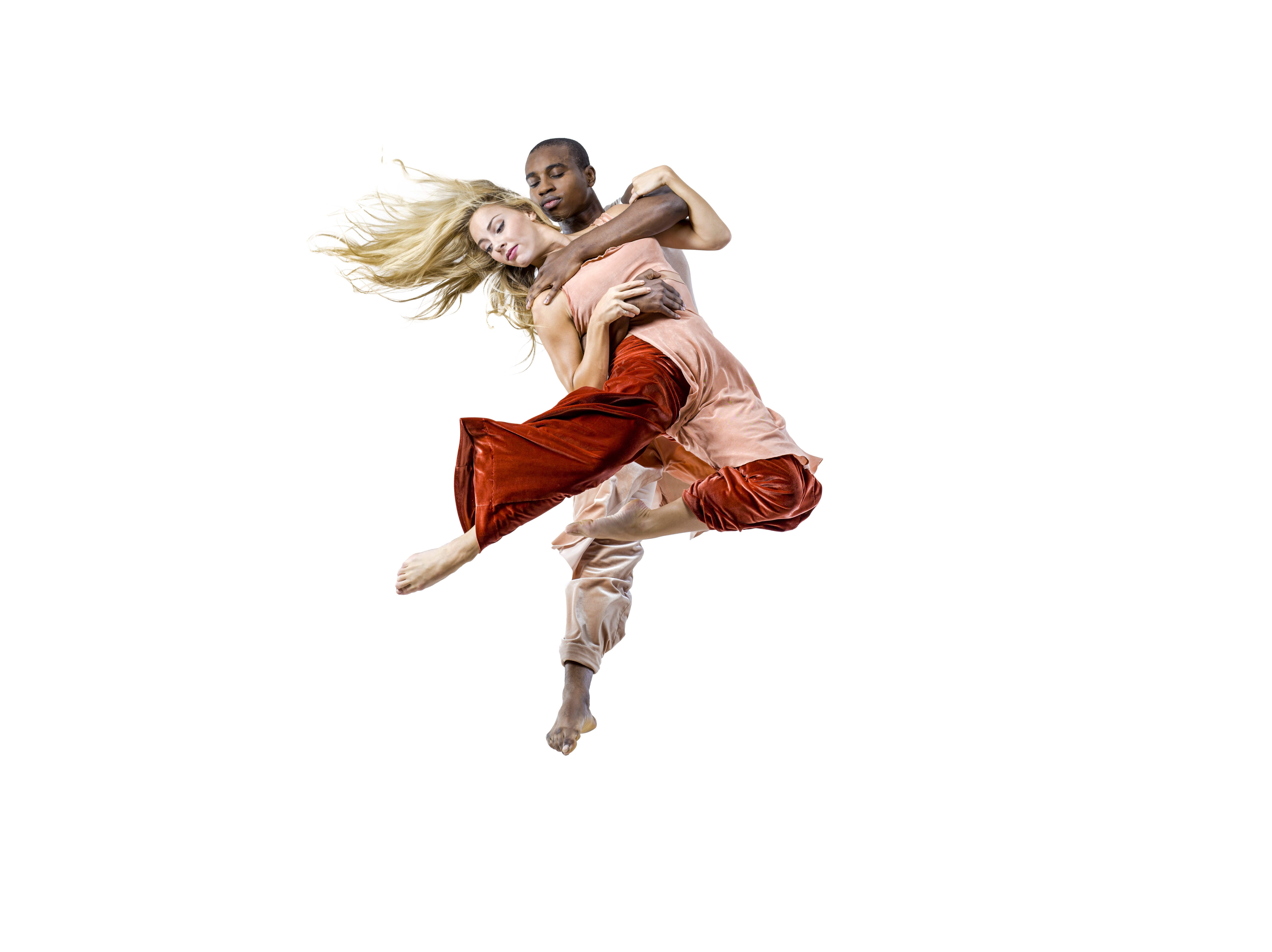 Parsons Dance will kick off the Weis Center's spring 2019 season with six unique and eclectic modern dance works on Friday, January 18 at 7:30 p.m. at the Weis Center.
Known for its remarkable athleticism and stunning ensemble work, Parsons Dance brings exuberance, joy and passion to any stage. Flawlessly fusing the gestures and movements that comprise modern dance with the discipline and precision of a classical dance company has led to Parsons Dance being internationally renowned. Stunning works, like the iconic "Caught," exemplify this company's innovation and huge audience appeal.
Please be advised that strobe lights are used during this performance.
While at the Weis Center, they will perform six pieces: "Wolfgang," Duet from "Finding Center," "Kind of Blue," "Microburst," "Caught" and "Whirlaway." The run time for the performance is one hour and thirty minutes, including one 20-minute intermission.
Founded in 1985 by Artistic Director David Parsons and Tony Award-winning lighting designer Howell Binkley, the company has toured to more than 445 cities, 30 countries, and 5 continents and has performed at such notable venues as The Kennedy Center for the Performing Arts, Sydney Opera House, Maison de la Danse, Teatro La Fenice, and Teatro Municipal do Rio de Janeiro.
Heralded by The New York Times as "one of the great movers of modern dance," David Parsons has received many accolades throughout his career, including three Choreography Fellowship Grants from the National Endowment for the Arts; the American Choreography Award; the Dance Magazine Award; a Howard Gilman Fellowship; the Dance Masters of America Annual Award, and the Capezio ACE Award.
Tickets for the performance are $25 for adults, $20 for seniors 62+, $15 for youth 18 and under, $15 for Bucknell employees and retirees (limit 2), $10 for Bucknell students (limit 2), and $15 for non-Bucknell college students (limit 2).
Tickets can be purchased online at Bucknell.edu/BoxOffice or by calling 570-577-1000.
Tickets are also available in person from several locations including the Weis Center lobby (weekdays 10 a.m. to 4 p.m.) and the CAP Center Box Office, located on the ground floor of the Elaine Langone Center (weekdays 10 a.m. to 4 p.m.)
For more information about the Weis Center for the Performing Arts, go to Bucknell.edu/WeisCenter or search for the Weis Center on Instagram, Facebook, Twitter or YouTube.
View a video of Parsons Dance here.