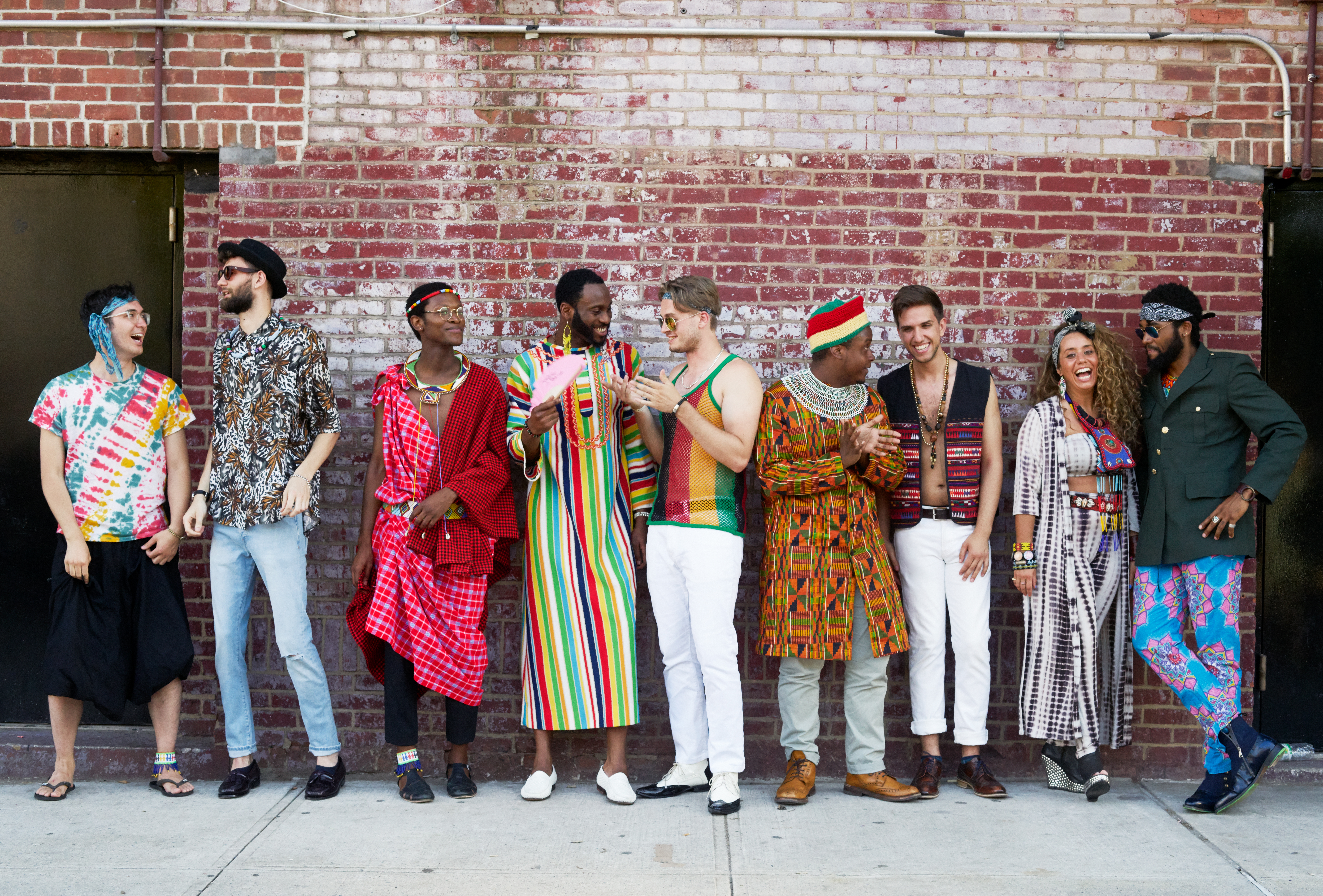 Michael Mwenso and the Shakes will perform a unique blend of jazz, funk and soul on Tuesday, April 9 at 7:30 p.m. at the Weis Center for the Performing Arts.
The performance is free and tickets are not required.
A pre-performance talk with the artists will take place on the same day as the performance at 1 p.m. in the Weis Center Atrium.
Whether fulfilling the role of vocalist, emcee, showman or impresario, Michael Mwenso conveys both the sophistication and spontaneity of hard-core jazz and the music's folkloric roots with impeccable craft, creativity and communicative flair.
Mwenso and the Shakes are a unique troupe of global artists who present music that merges the highest form of entertainment and artistry, while commanding a formidable timeline of jazz and blues expression through African and Afro American music. Hailing from Sierra Leone, London, South Africa, Greenwich Village in New York City, Madagascar, France, Jamaica and Hawaii, the members of The Shakes now call Harlem, N.Y., their home.
The performance will feature hip-hop dancers from Karen Gronsky School of Dance, located in Danville.
Michael Mwenso and the Shakes is a revue comprising between three to five vocalists (they include himself, Brianna Thomas, Charenee Wade, and Vuyo Sotashe) and a rotating ensemble that includes rising stars like drummers Joe Saylor and Jamison Ross, pianist Chris Pattishall, trumpeters Alphonso Horne and Bruce Harris, and tenor saxophonist Tivon Pennicott.
All developed their ideas and accrued public visibility at late night shows booked and overseen by Mwenso since 2012 (when he joined Jazz At Lincoln Center as Curator and Programming Associate) at Dizzy's Club Coca-Cola at JALC's complex in New York's Time-Warner Center.
Mwenso, 31, developed his unique skill sets through the course of several eventful life journeys. Born in 1984, he lived in Freetown, Sierra Leone, in West Africa until age 10, when his single mother brought him to London, England. He began singing and playing piano, then trombone, and by 13 was touring with an old school swing band. During these formative years, he also immersed himself in recordings of American jazz and roots music. His learning curve rose dramatically after his mother, who worked as a nightclub hostess, decided to have him spend nights at the internationally prestigious Ronnie Scott's Jazz Club, whose floor manager was a family friend. Mwenso took advantage of a singular opportunity to witness, talk to and learn from jazz giants like Elvin Jones, Billy Higgins, Betty Carter, Benny Carter, Tommy Flanagan and Johnny Griffin, all attracted by his superior knowledge of their recordings. His charismatic blend of raw talent and precocious erudition also drew the attention of James Brown, who offered Mwenso the signal honor of a guest spot singing and dancing at his UK engagements when he was 14, 15 and 16.
At 16, Mwenso left school and turned professional. He played trombone in reggae and Afrobeat horn sections (including a group led by drum legend Tony Allen) and jammed with American expat drummer Clifford Jarvis and London's strongest African- and Caribbean-descended hardcore jazz musicians. At 21, he started to focus on singing, most consequentially in a four-voice group, mixing well-wrought high-velocity bebop vocalese and scat, the blues, standards, and Black American folk music. They performed not infrequently at Ronnie Scott's, where in 2007 Mwenso established a late-night jam session. Under his ministrations, it soon became a go-to spot not just for jazz musicians, but millennial generation dancers, actors, artists and general music fans.
In 2009, Wynton Marsalis—who met and befriended Mwenso in 1997—played a week at Ronnie Scott's. After witnessing the vibrant scene that Mwenso had coalesced, he invited him to move to New York, with a mandate to attract a younger, broader audience to Dizzy's and JALC, while retaining values consistent with Marsalis' "all jazz is modern" mantra. Mwenso's success in accomplishing this mission is evident: the Shakes were featured on the November 17, 2015 edition of Christian McBride's Jazz Night In America on NPR, and performed at the Kennedy Center's 2015 New Year's Eve Gala.
This engagement is made possible through the Jazz Touring Network program of Mid Atlantic Arts Foundation with support from the National Endowment for the Arts.
For more information about the Weis Center for the Performing Arts, go to Bucknell.edu/WeisCenter or search for the Weis Center on Instagram, Facebook, Twitter or YouTube.