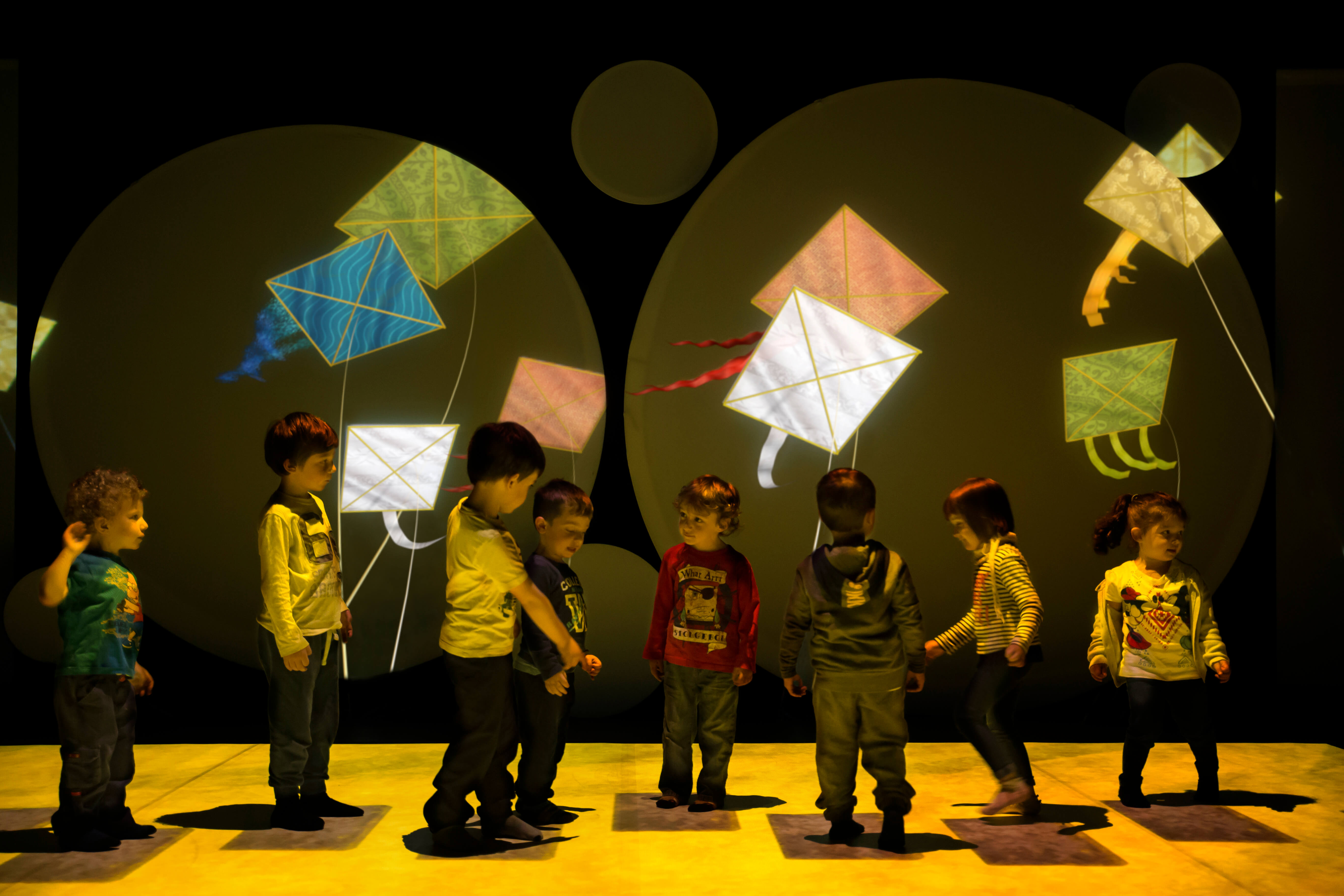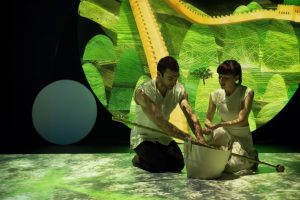 Panda's Home, an enchanting and interactive performance that allows audience members to take a journey to ancient China, following the footprints left by a panda, will be presented by Italian-based company Compagnia TPO on Saturday, May 11 during three public performances: 10 a.m., 1 p.m. and 4 p.m. at the Weis Center for the Performing Arts.
This performance will take place on the Weis Center stage, therefore seating is limited to 100 patrons per performance.
The family discovery performance is ideal for ages 4-7 and is 50 minutes without an intermission.
General admission on-stage seating will include padded floor seats and chairs on risers. Please communicate any accessibility needs at time of ticket purchase. Because of this performance's special setting and interactive nature, children and participating guardians will be asked to remove their shoes and place them in a designated location for the duration of the show. ​
The panda's "house" is in a forest as large as all of China. This imaginary journey explores China's stories, traditions and culture. Along with the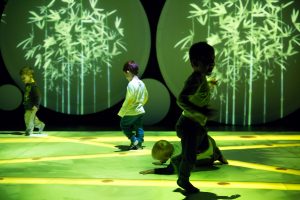 panda, the audience will discover and interact with the five elements of nature – wood, fire, earth, metal and water – encountering bamboo forests, fireworks, kites and more. In this sensory and interactive experience, the stage comes to life with innovative projection, colorful images and playful sound.
Tickets for the performances are $20 for adults, $16 for seniors 62+, $10 for youth 18 and under, $10 for Bucknell employees and retirees (limit 2), $10 for Bucknell students (limit 2), and $10 for non-Bucknell college students (limit 2). Tickets can be purchased online at Bucknell.edu/BoxOffice or by calling 570-577-1000.
Tickets are also available in person from several locations including the Weis Center lobby (weekdays 10 a.m. to 4 p.m.) and the CAP Center Box Office, located on the ground floor of the Elaine Langone Center (weekdays 10 a.m. to 4 p.m.).
Sensory Friendly Performance: Seating Limited and RSVPs Required
Thanks to a partnership with Geisinger's Autism & Developmental Medicine Institute (ADMI), a sensory-friendly performance will take place on Friday, May 10 at 6 p.m. The sensory friendly performance is free and limited to 100 guests. Advance reservations are required. General admission seating. Indicate any accessibility needs at time of reservation. To reserve your tickets, contact Kate Dent at 570-522-9402 or kadent1@geisinger.edu.
Interested families will also have the opportunity to join SPARK, the largest autism study in the United States. This study is open to any individual with a diagnosis of autism and their family members. To participate in SPARK, both parents complete an online registration and then all family members provide saliva samples for research. For participating, families can receive an Amazon gift card up to $50.
Before the sensory friendly performance (from 5-6 p.m.) the Lewisburg Children's Museum will provide kid-friendly activities for families to enjoy in the Weis Center Atrium.
What does sensory friendly mean?
To give everyone in our community the opportunity to experience the joy of attending a live performance, we will present a sensory-friendly performance as part this engagement. This performance is designed specifically for patrons with sensory sensitivity to enjoy with their families. What sensory friendly means:
Reduction of sound levels, particularly loud or startling sounds.
Reduction of overwhelming stage lighting.
Low ambient lighting in the theater throughout the performance so patrons are able to see should they need to move around or exit the theater.
Patrons can talk and move around the theater as much as they wish during the performance.
Designated break spaces will be available for those who might feel overwhelmed and need a break from the performance
For more information about the Weis Center for the Performing Arts, go to Bucknell.edu/WeisCenter or search for the Weis Center on Instagram, Facebook, Twitter or YouTube.