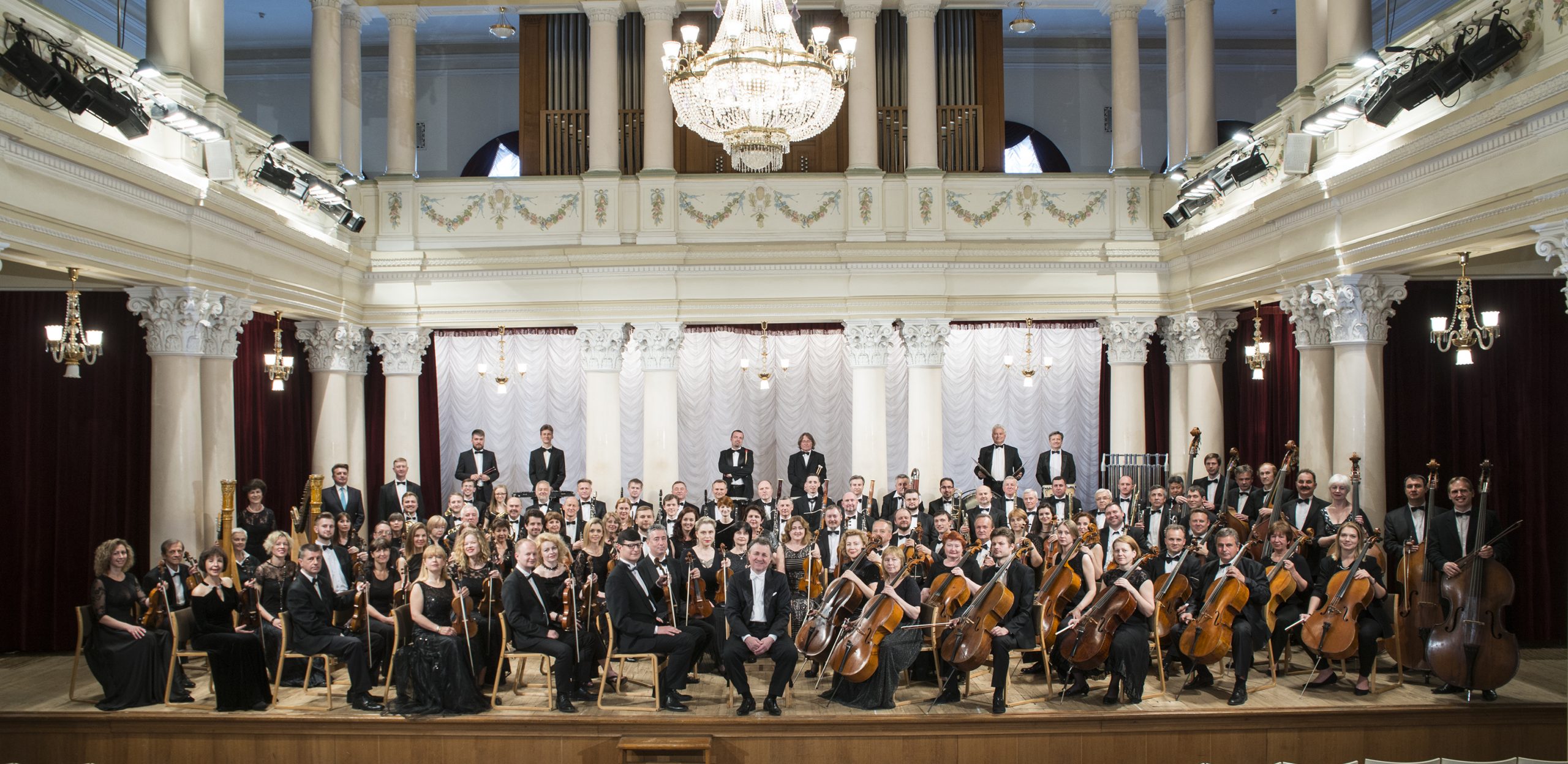 The National Symphony Orchestra of Ukraine will perform works by Poleva, Shostakovich and Schumann on Sunday, February 9 at 4 p.m. at the Weis Center.
Volodymyr Sirenko serves as Artistic Director and Chief Conductor and Natalia Khoma will be a cello soloist for the performance.
There will be a free pre-performance talk with Chief Conductor Volodymyr Sirenko, facilitated by Paul Grobey, from 3-3:30 p.m. in the Weis Center Atrium.
The performance is sponsored, in part, by Sam and Nancy Craig.
While at the Weis Center, they will perform Victoria Poleva's Langsam, Dmitri Shostakovich's Cello Concerto No. 1 in E-flat Major, Op. 107 featuring Cello Soloist Natalia Khoma and Robert Schumann's Symphony No. 4 in D Minor, Op. 120.
Founded in 1918 and based in Kiev, the orchestra has performed world premieres by Sergei Prokofiev, Dmitri Shostakovich and other prestigious composers. Since 1993, the ensemble has recorded more than 100 albums, two of which were nominated for Grammy Awards.
Artistic Director and Chief Conductor Volodymyr Sirenko is a People's Artist of Ukraine and laureate of the Taras Shevchenko National Prize, Ukraine's most prestigious award. He is Professor of the opera and symphonic conducting at the National Music Academy of Ukraine.
Natalia Khoma is an internationally renowned cellist. Since winning First Prize at the Lysenko Cello Competition, Khoma has won top prizes at the Budapest Pablo Casals International Competition, Markneukirchen Competition in Germany, and the Tchaikovsky International Competition in Moscow, as well as First Prize at the Belgrade International Cello Competition.
A native of Lviv, Ukraine, Ms. Khoma studied at Solomia Krushelnytska School for gifted children with Evhen Shpitzer, at the Moscow Conservatory with Natalia Shakhovskaya and in the United States, received an Artist Diploma from Boston University under the direction of Leslie Parnas.
"This is an orchestra with many virtues," wrote a reviewer for the Sydney (Australia) Morning Herald. "Its strings can conjure up a vibrant songfulness; the woodwinds have a fruity, penetrating ripeness; the brass could endanger the walls of Jericho; the percussion might wake the dead."
After an appearance in Moscow, Dmitri Shostakovich commented, "This orchestra has as distinguished a group of performers as one would be likely to find anywhere. The ensemble of the orchestra is of the highest level. In addition, the various soloists and instrumental groups within the Orchestra play exceptionally and complement each other beautifully – as would the greatest of the world's symphony orchestras."
Tickets for the Weis Center performance are $35 for adults, $28 for seniors 62+, $25 for youth 18 and under, $25 for Bucknell employees and retirees (limit 2), $10 for Bucknell students (limit 2), and $25 for non-Bucknell college students (limit 2). Tickets can be purchased online at Bucknell.edu/BoxOffice or by calling 570-577-1000.
Tickets are also available in person from several locations including the Weis Center lobby (weekdays 10 a.m. to 4 p.m.) and the CAP Center Box Office, located on the ground floor of the Elaine Langone Center (weekdays 10 a.m. to 4 p.m.).
For more information about the Weis Center for the Performing Arts, go to Bucknell.edu/WeisCenter or search for the Weis Center on Instagram, Facebook, Twitter or YouTube.