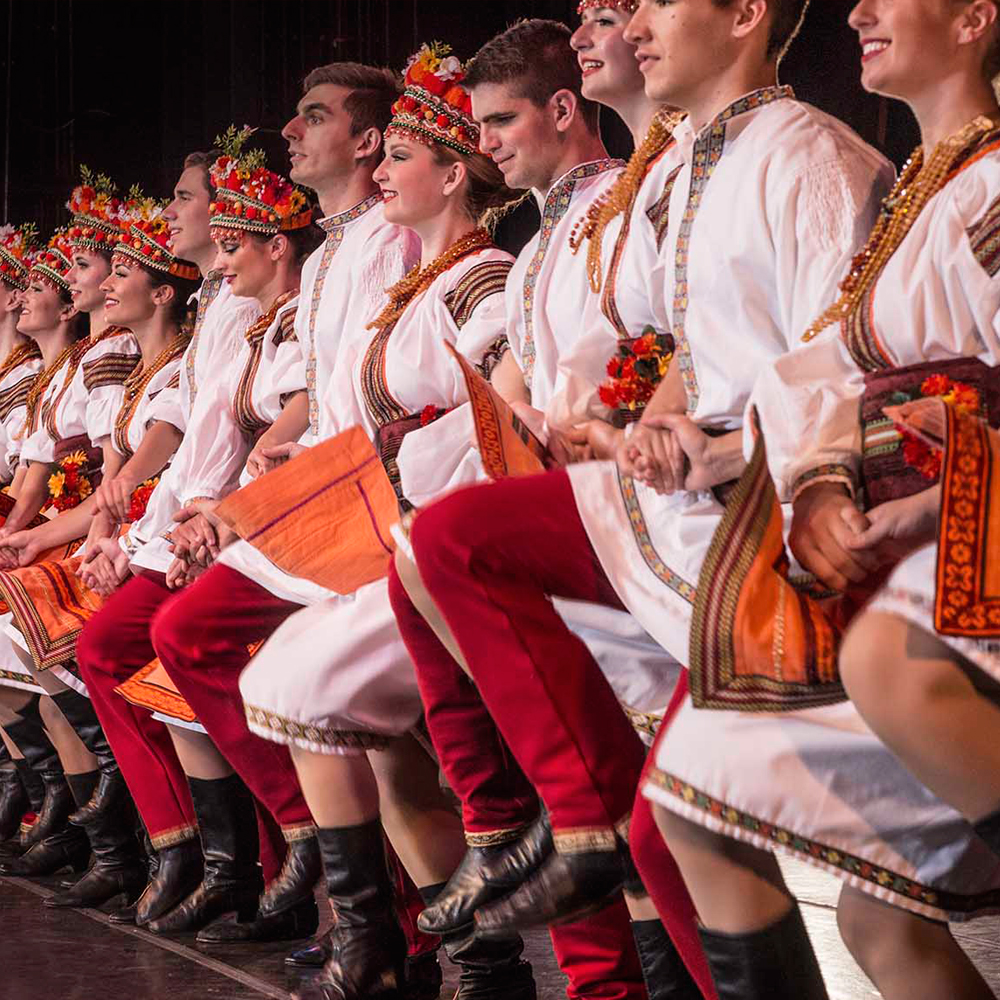 The Weis Center for the Performing Arts recently welcomed folk music and dance ensemble, The Tamburitzans, on Friday, February 7 at 7:30 p.m.
The Tamburitzans presented a stage production that transported audiences to the heart of intriguing international cultures from around the globe, including: Croatia, Georgia, Norway, Russia, Serbia, Poland, Ireland and Bulgaria.
The ensemble featured 29 young professionals in a production that featured festive costumes, bold visuals, daring acrobatics, and musical variety.

Thanks to a generous grant from PPL Foundation, the Weis Center was able to offer complimentary roundtrip transportation via Catawese Coach Lines from Shamokin, Mount Carmel and Sunbury.
Patrons using the transportation received complimentary tickets to the engagement.
"This is truly one of our most impactful grants. PPL Foundation is pleased to be able to fund transportation and offer individuals an opportunity to experience the arts who live in an outlying region," says Tracie Witter, PPL Regional Affairs Director.
The response from the Coal Region was so extensive that a second Catawese bus was added, transporting more than 70 residents from the coal region to Lewisburg.
Highlight videos can be found on the Weis Center's Instagram page: Instagram.com/Weis_Center
WHAT PATRONS HAD TO SAY…
Jake Betz said, "What a pleasure and privilege it was to attend a performance of the amazing Tamburitzans at the Weis Center. The talented singers, dancers and musicians who comprise the Tamburitzans thrilled the audience with their dazzling, highly entertaining, athletically ambitious and spectacularly flawless celebration of folk culture of several different nations. The free bus transportation was very much appreciated by the many people from the Coal Region who attended. Were it not for the free bus transportation provided, most people who attend from the Coal Region would not have driven themselves 35 miles at night in the middle of the winter."
Maria Scicchitano said, "I can't say enough about the energetic and incredibly talented Tamburitzans. It was an evening of non-stop entertainment. Thanks to PPL and Bucknell University for their generosity in providing bus transportation and tickets to this phenomenal event."
Rev. Frank Karwacki, Pastor at Our Lady of Mount Carmel Church said, "The last time I attended a Tamburitzans performance was over 50 years ago when I was in high school. We always attended as a part of our assembly program and I thoroughly enjoyed them. Since I am of Polish descent, I was delighted to see them continue so beautifully and powerfully in their performance of the ethnic and cultural heritages. The accommodations, transportation and hospitality were excellent."
Marie Crawford said, "The Tamburitzans show was fantastic. It was a thrill to hear their beautiful voices and watch them dance in their vibrant costumes. I truly appreciate the convenience and comfort of the bus transportation to enjoy in this heart warming cultural music."
Ann Wydra said, "My Mother and I attended the Tamburitzens performance as a way to recapture memories of long ago. Both of us remember seeing the troupe in the Mt. Carmel Victoria Theater. This performance at Bucknell University was so much better than we remember. The talent of the dancers and musicians was a marvel enhanced by the travelogue introducing each performance segment. We had originally intended to drive to Lewisburg but were pleasantly surprised to have access to a free bus ride from Mt. Carmel (including free performance tickets). The coach was comfortable, arrived at the scheduled time and delivered us to the theater entrance by a driver that was both professional and courteous. Everything about the evening was perfect!"
Tara Kluge said, "Thank you so much for the free transportation and tickets provided for a wonderful evening at the Weis Center to see The Tamburitzans. What a great performance celebrating cultural diversity in music and folk dance around the world. It was a wonderful evening!"