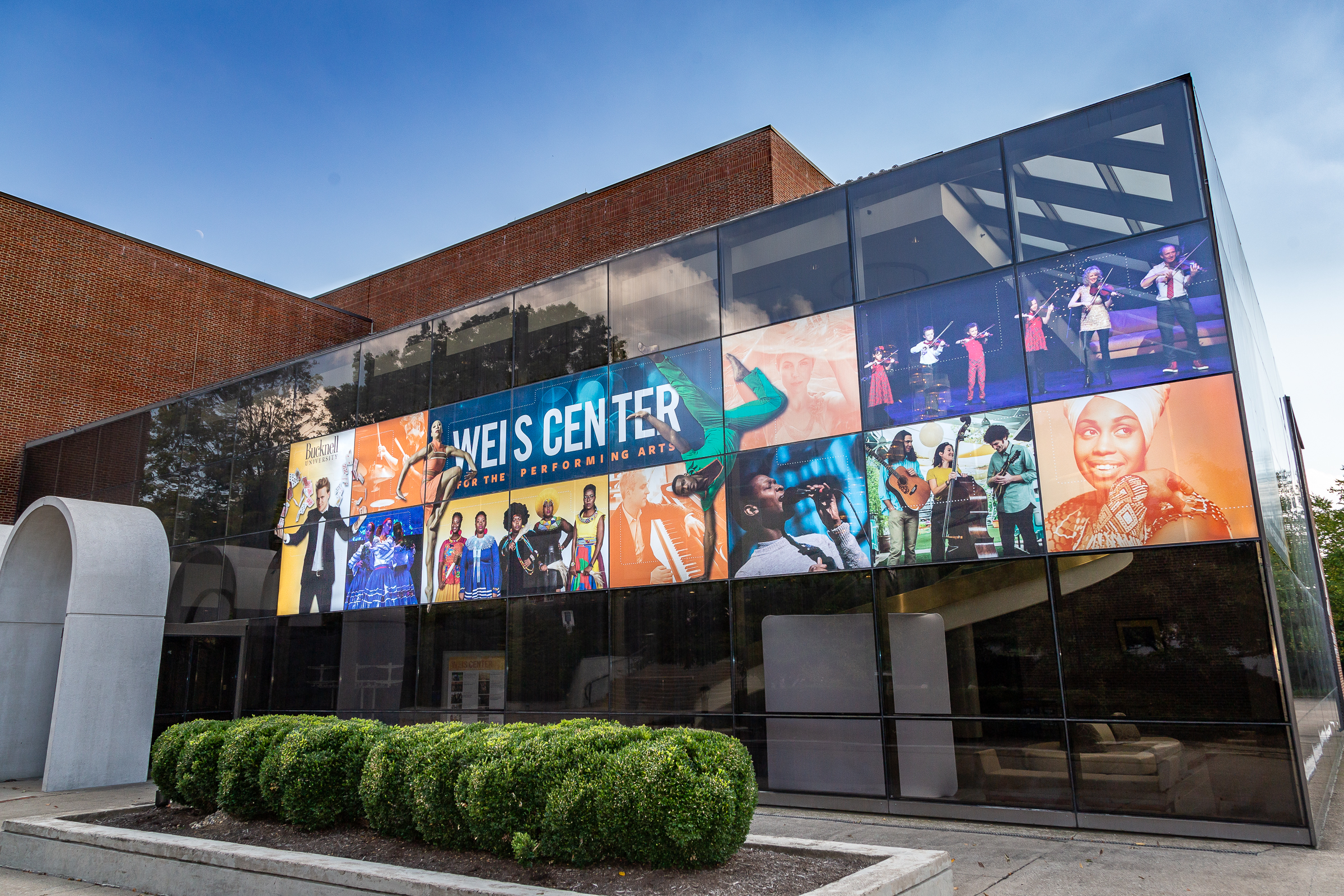 July 6, 2020
Dear Weis Center Patrons,
We trust that this finds you and your loved ones doing well and staying healthy.
Typically, you receive a new Weis Center brochure in mid-July outlining all of our upcoming season performances. But as we all know, this hasn't been a typical spring or summer by any means.
As a result of the COVID-19 pandemic and associated health and safety concerns for patrons, artists, and staff, the Weis Center for the Performing Arts will not be hosting any public, large-scale performances through December 2020. We have made this decision in cooperation with Bucknell University, based on current information provided by state and federal public health officials.
While we had a fully-booked fall schedule, many international artists were forced to cancel their tours amid travel and safety concerns. And of course, our primary concern is always the health and safety of our artists and patrons, both international and domestic. We are making efforts to reschedule many of those artists for the following fall.
We are, however, actively planning a spring 2021 season in the hopes that we will be able to hold safe public gatherings at that time. When we do reopen in the spring, we will be implementing stringent protocols to keep patrons, artists and staff members safe, including expanded sanitation measures before, during, and after performances and public health screenings that may include having your temperature taken.
Understandably, we are very disappointed to share this news with you, as the performing arts are needed now more than ever, to inspire, connect, and reinvigorate our communities. But live performances will return. And when they do, we will be more grateful than ever to reconnect with each and every one of you.
In the meantime, please connect with us on Facebook and Instagram. Each week, we post a new "Weis Center Sessions" video, featuring a member of the Bucknell community on the Weis Center stage. Videos will primarily feature live music and poetry readings; we hope they bring you comfort and inspiration during these challenging times.
As plans progress for public performances in 2021, we will continue to keep you updated through social media channels and by email. If you are not already on our e-newsletter list, consider signing up today.
Thank you for your continued support.
Warmly,
Weis Center Staff