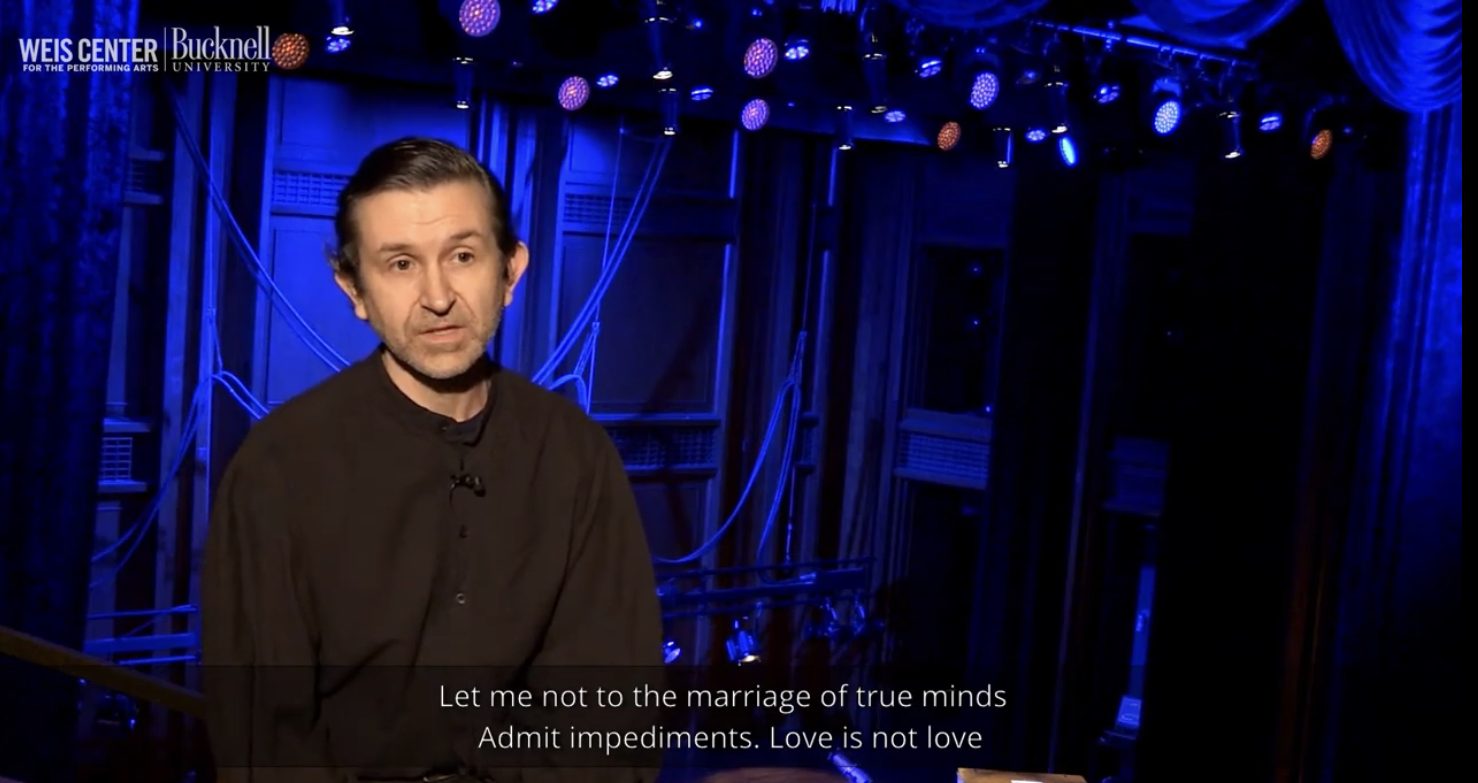 Welcome to our ninth installment of Weis Center Sessions!
Each Friday, we release a video that features a member of the Bucknell University community. Today, we feature Jove Graham reciting Shakespeare's Sonnet 116.
Jove Graham is an adjunct professor of biomedical engineering at Bucknell and president of the board of directors at RiverStage Community Theatre based in Lewisburg. He was an engineering and theatre double-major at Swarthmore College and has worked onstage or behind the scenes at People's Light and Theatre Company, the Arden Theatre Company, Montgomery Playhouse, Bucknell and others.
"I memorized this sonnet twenty years ago," he says, "because I had this crazy idea that I might be asked to make an impromptu toast at a wedding someday, and sonnet 116 is perfect for that. Sadly, I guess, I've never actually gotten to do that, but was grateful for the invitation to do it here at the Weis Center. It's one of my favorite poems because it talks about how barriers and complications don't matter when you're talking about true love. I believe that. Some of us are privileged to have found our 'marriage of true minds,' some of us are 'wand'ring,' and disappointingly, some people are facing walls and 'impediments' against their freedom to love whom they love. This poem tells all of us to be strong; nothing can change love."
Recorded at and produced by the Weis Center for the Performing Arts at Bucknell University.
ENJOY.
Playlist of all Sessions here:
https://www.youtube.com/playlist?list=PL7bfyVwkTPmwvzddw5_kY1W4sRby6AhhP