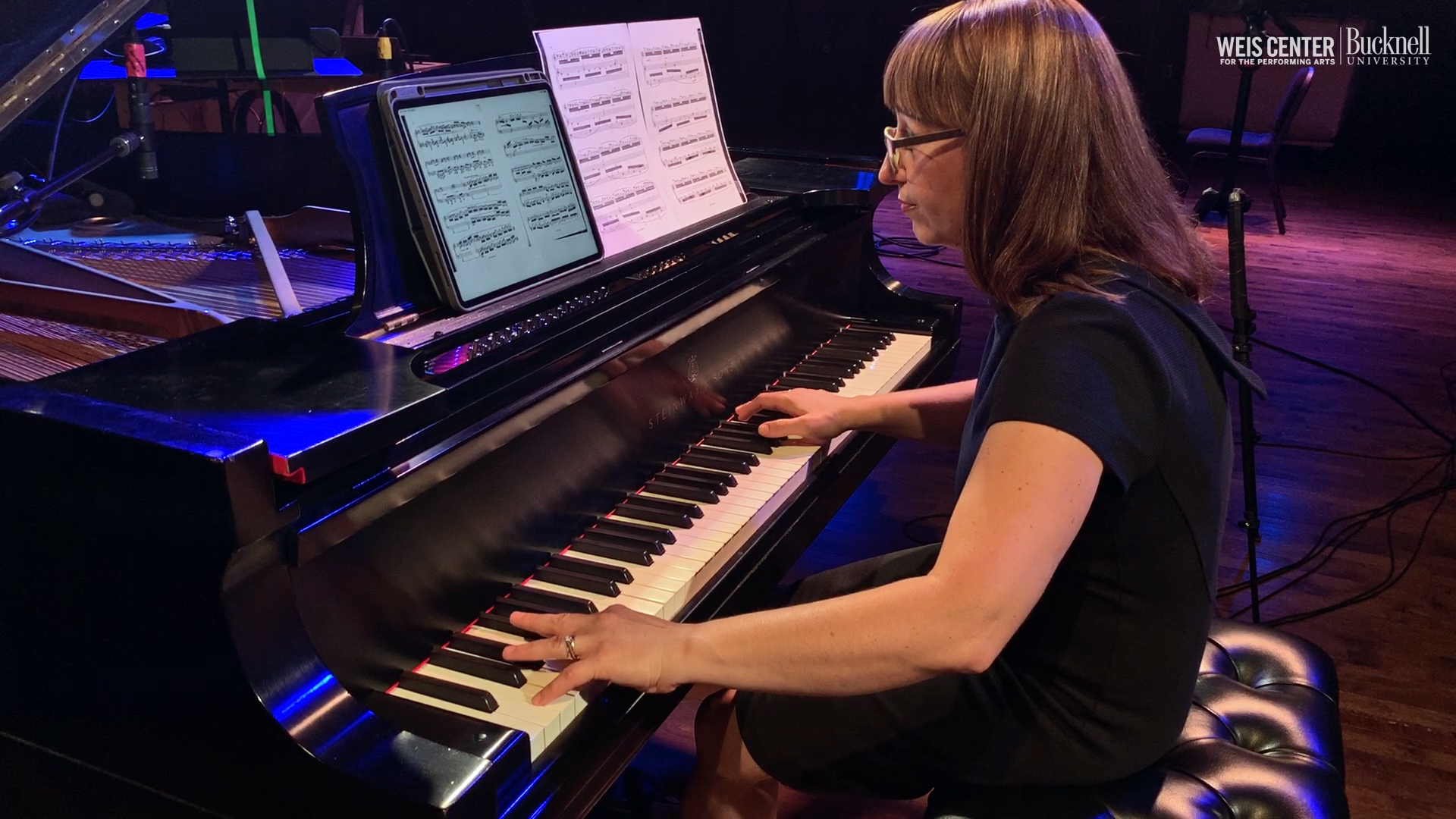 Welcome to our eleventh installment of Weis Center Sessions!
Each Friday, we release a video that features a member of the Bucknell University community. Today, we feature Sezi Seskir on piano.
Sezi Seskir received her first degree in piano in her native, Ankara, Turkey. She went on with her studies in Lübeck Musikhochschule and then completed a D.M.A. degree with Malcolm Bilson in Cornell University. She concertized widely in Europe and the US and is currently in a duo with violinist Lucy Russell. A CD of three Beethoven violin sonatas with Lucy Russell recorded on period instruments came out in 2020 by the Acis label.
Seskir says, "With the Piano Sonata, written between 1946–8, French composer Henri Dutilleux produced a substantial work which demonstrated his growing detachment from tonality. The musical language here is as much modal as tonal. Second movement titled Lied, meaning song in German, is a nod to this predominantly 19th century genre of private music making. The movement is in an A-B-A form, with a middle section that displays a highly kinetic relationship to the keyboard, a signature of Dutilleux's brilliant piano writing style."
Recorded at and produced by the Weis Center for the Performing Arts at Bucknell University.
ENJOY!
Playlist of all Sessions here.