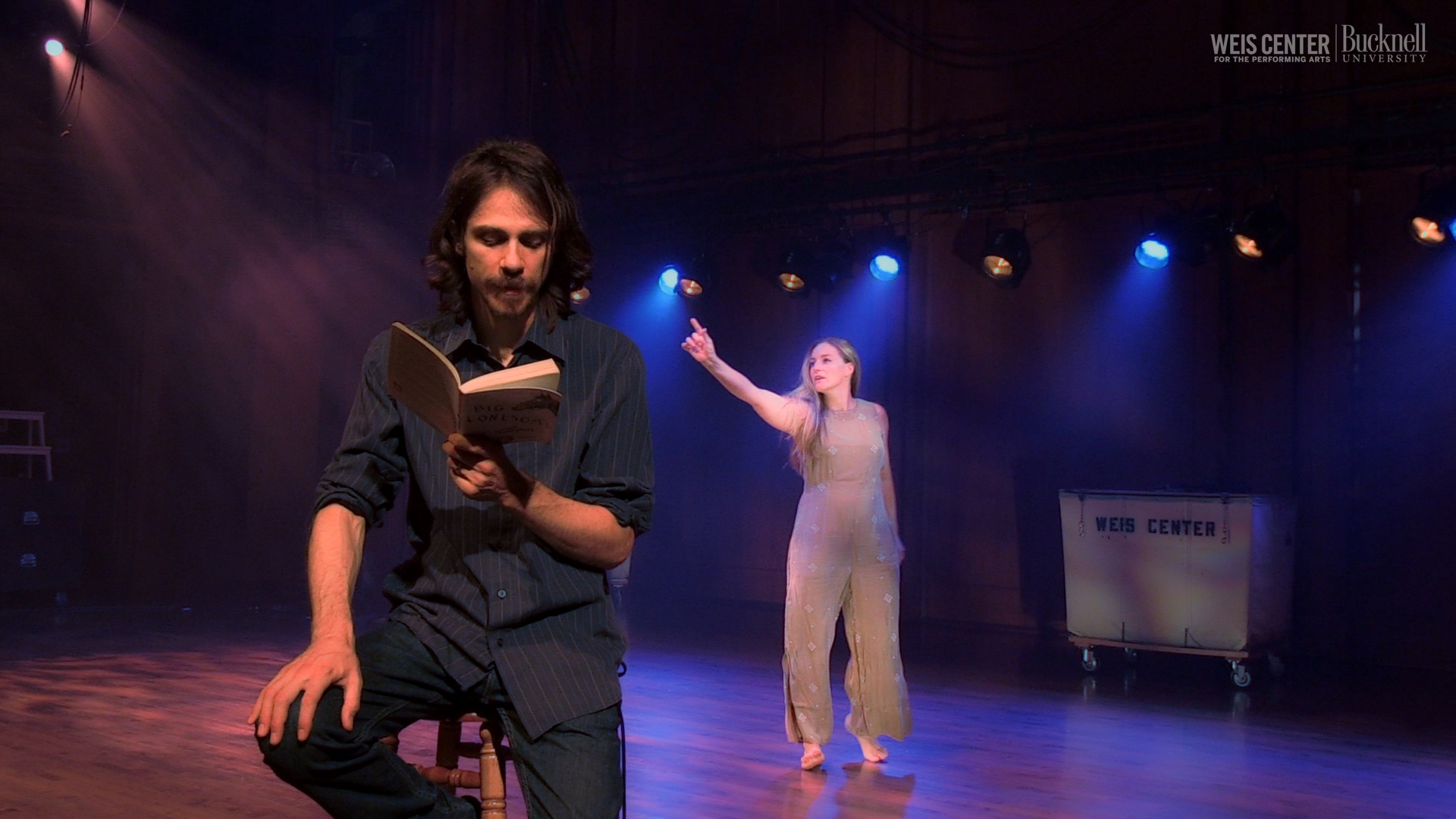 Welcome to our 13th installment of Weis Center Sessions!
Each Friday, we release a video that features a member of the Bucknell University community. Today, we feature Joe Scapellato and Dustyn Martincich.
Joseph Scapellato is the author of the novel, THE MADE-UP MAN, and the story collection, BIG LONESOME. He earned his MFA in Fiction at New Mexico State University and teaches at Bucknell as an assistant professor in the English Department.
Dustyn Martincich is interested in investigating narrative, collaborative, and interdisciplinary possibilities in theatre and dance performance. She has movement directed, choreographed, and performed for concert dance and theatrical stages and publishes in musical theatre studies. She is an associate professor of Theatre and Dance at Bucknell.
Recorded at and produced by the Weis Center for the Performing Arts at Bucknell University.
ENJOY!
Playlist of all Weis Center Sessions here.