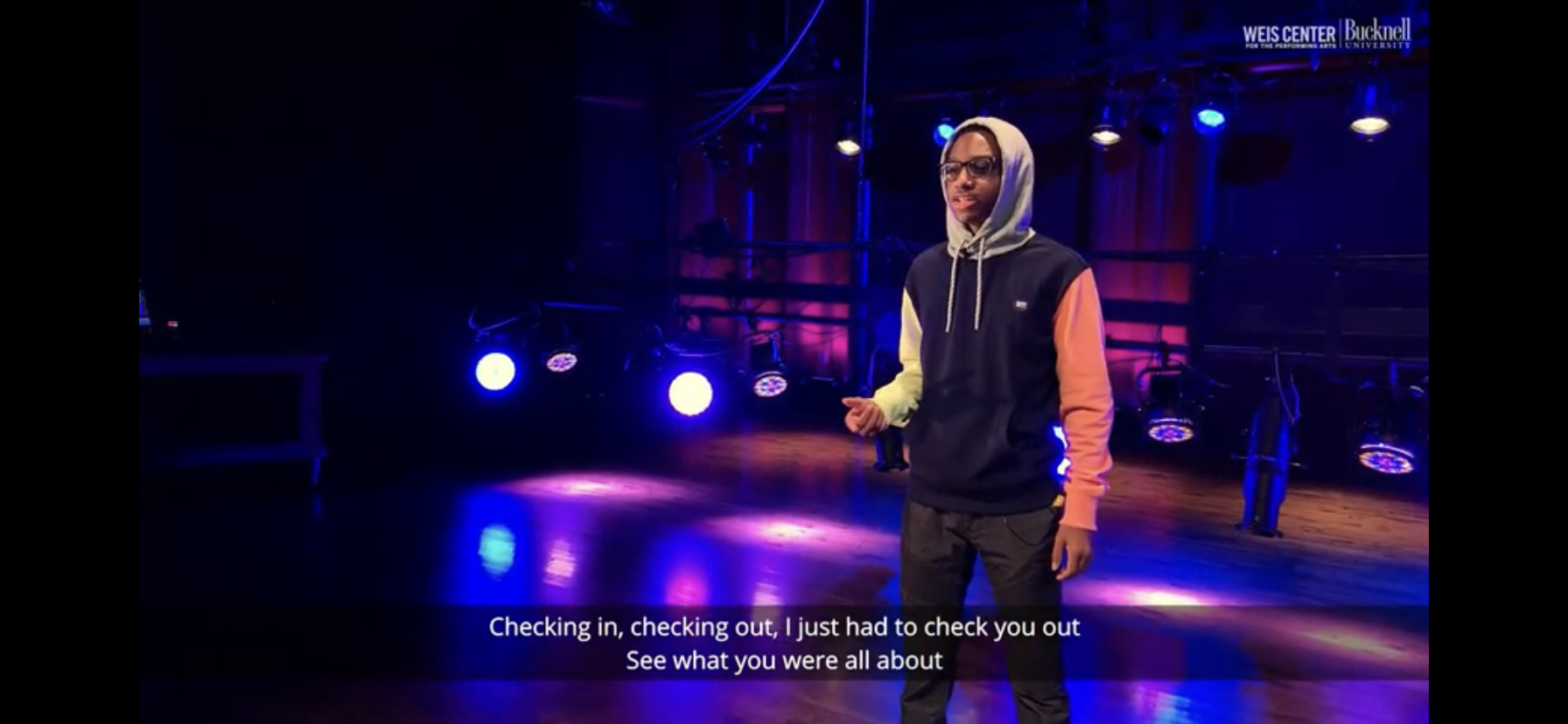 Welcome to our 14th installment of Weis Center Sessions!
Each Friday, we release a video that features a member of the Bucknell University community. Today we feature Bucknell student Quentin Andrews '24 as he recites an original work.
Quentin is a first year Bucknell student (Class of 2024) from Washington, DC. He is a POSSE scholar currently pursuing a double major in economics and statistics. He enjoys writing poetry and has performed multiple times with one appearance at the Kennedy Center. He is a member of the T.E.A.M. program and enjoys bike riding and playing basketball on campus.
Recorded at and produced by the Weis Center for the Performing Arts at Bucknell University.
Playlist of all Weis Center Sessions here.
ENJOY!
#weiscentersessions