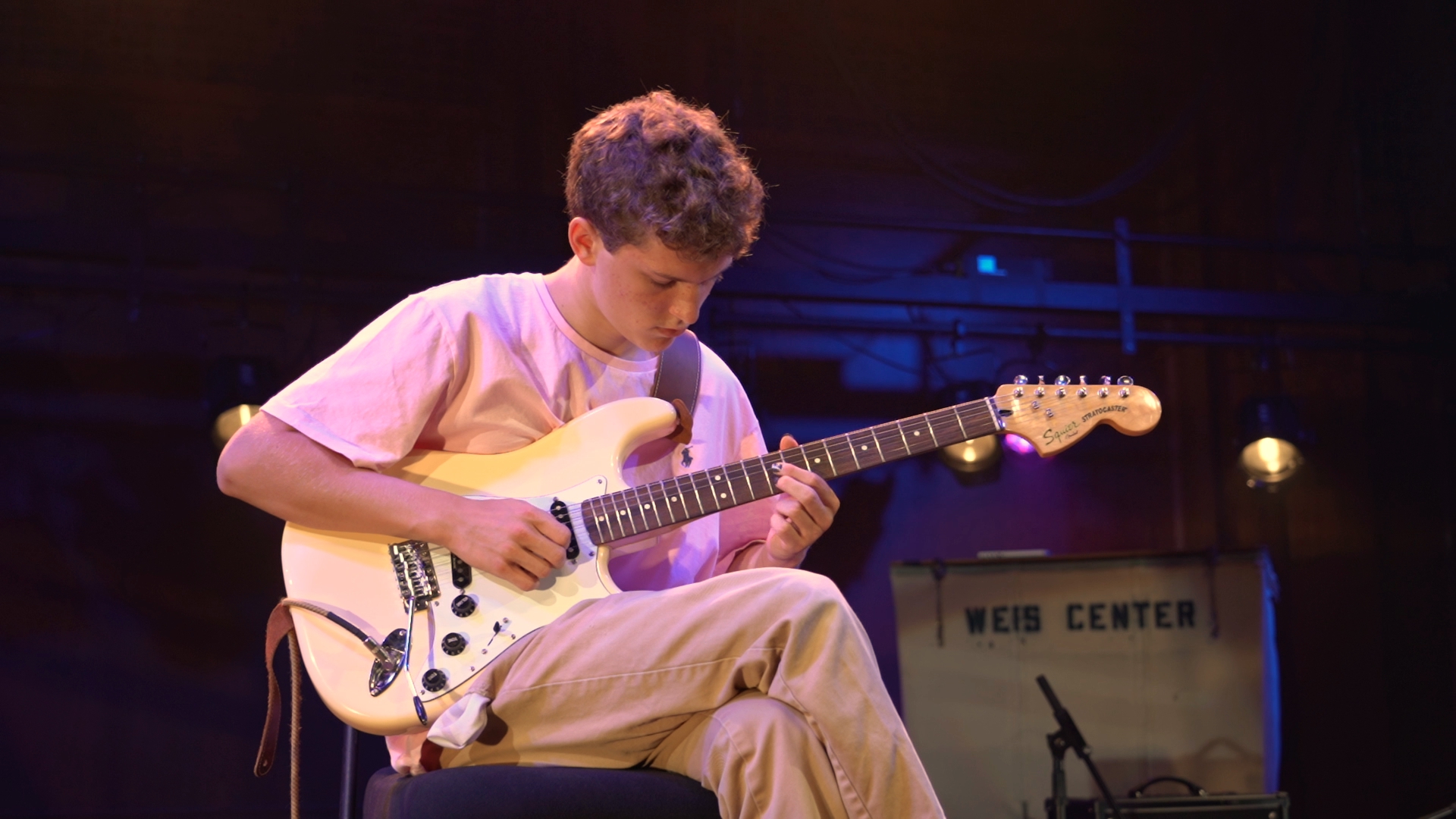 Welcome to our 16th installment of Weis Center Sessions! Each Friday, we release a video that features a member of the Bucknell University community. Today we feature guitarist Ben Feuerstein performing a John Mayer cover "Slow Dancing in a Burning Room."
Ben is a 10th grader at Lewisburg Area High School. He is a student at the Uptown Music Collective where he has studied for the past year and a half. His current musical interests range from Yngwie Malmsteen to John Mayer.
He says, "I'm trying to soak in as much guitar playing knowledge as possible. When I'm not playing the guitar I'm listening to guitar-centric music, and when I'm not doing that, I have my guitar in my hands."
Ben is the son of Sue Ellen Henry (Professor of Education) and Abe Feuerstein (Professor of Education and Department Chair).
Recorded at and produced by the Weis Center for the Performing Arts at Bucknell University.
Enjoy!