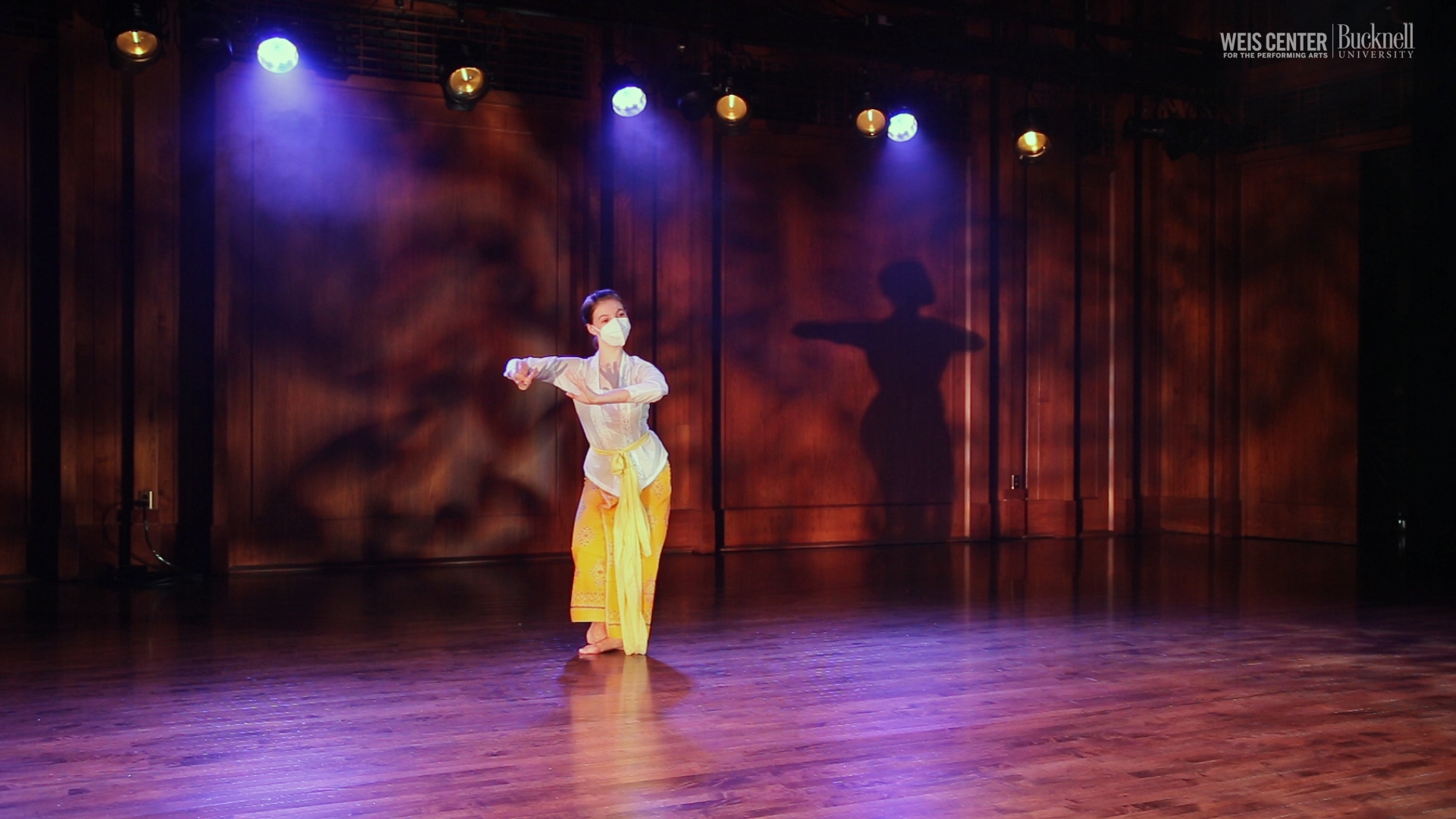 Welcome to our 17th installment of Weis Center Sessions!
Each Friday, we release a video that features a member of the Bucknell University community. Today we feature Bucknell student Chiara Evans '21.
Chiara is a senior biology major with a dance minor from Natick, Massachusetts. Chiara is a biology Teaching Assistant, an arts merit scholar for dance, a member of the Bucknell Dance Company, a participant in the University Gamelan, and an employee of the Campus Box Office. After graduation, Chiara plans to apply to medical school.
Chiara has been dancing since she was four (mostly ballet), and became interested in Balinese dance after joining the gamelan at Bucknell.
She says, "I had the opportunity to travel to Bali with Professor Collier and the ensemble, where I took some Balinese dance lessons. I then studied abroad in Indonesia last spring, where I learned more about Balinese religion and culture. The dance I do in the video is the first section of a dance called Rejang Renteng, which is a traditional temple dance that's typically done by a large group of older, mature women. I was able to learn this piece from an amazing artist named Nyoman Triyana Usadhi, who came to campus last year."
She continues, "Since I am a white person performing a traditional Balinese dance, I try to be mindful that I'm approaching the performance from a place that's appreciative and curious, not appropriative. I am in no way a professional or expert in Balinese dance, I just happen to think it's beautiful and interesting to learn about. My hope is that this video will make someone interested in Balinese dance, and that they'll find some more authentic videos of real Balinese dancers performing. In Bali, dance plays a vital role in religious and cultural life, so it's both an art form and a devotional act. Because of its tie to religion, I feel it's extra important to be respectful of the cultural significance."
Recorded at and produced by the Weis Center for the Performing Arts at Bucknell University.
Enjoy!