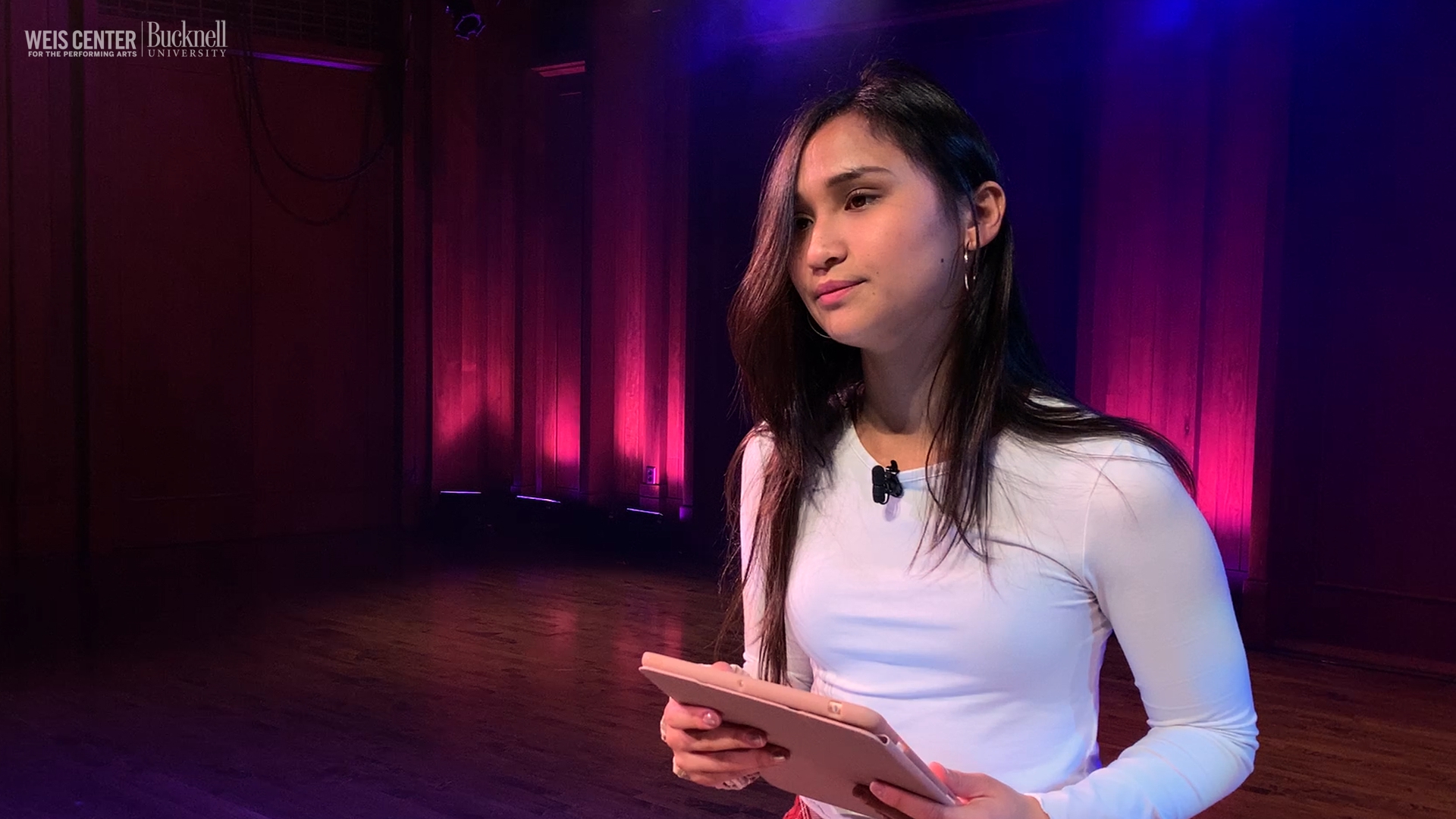 Welcome to our 19th installment of Weis Center Sessions. Each Friday, we release a video that features a member of the Bucknell University community.
Today we feature Bucknell student Nora Kamerow '21 as she reads three original poems related to the topic of "Defining Beauty."
Nora's poems are: Norma Jeane, kallos/beauty, and Fatal Rigidity.
Nora is from State College, PA and is studying French, English and Creative Writing.
Recorded at and produced by the Weis Center for the Performing Arts at Bucknell University.
Enjoy!