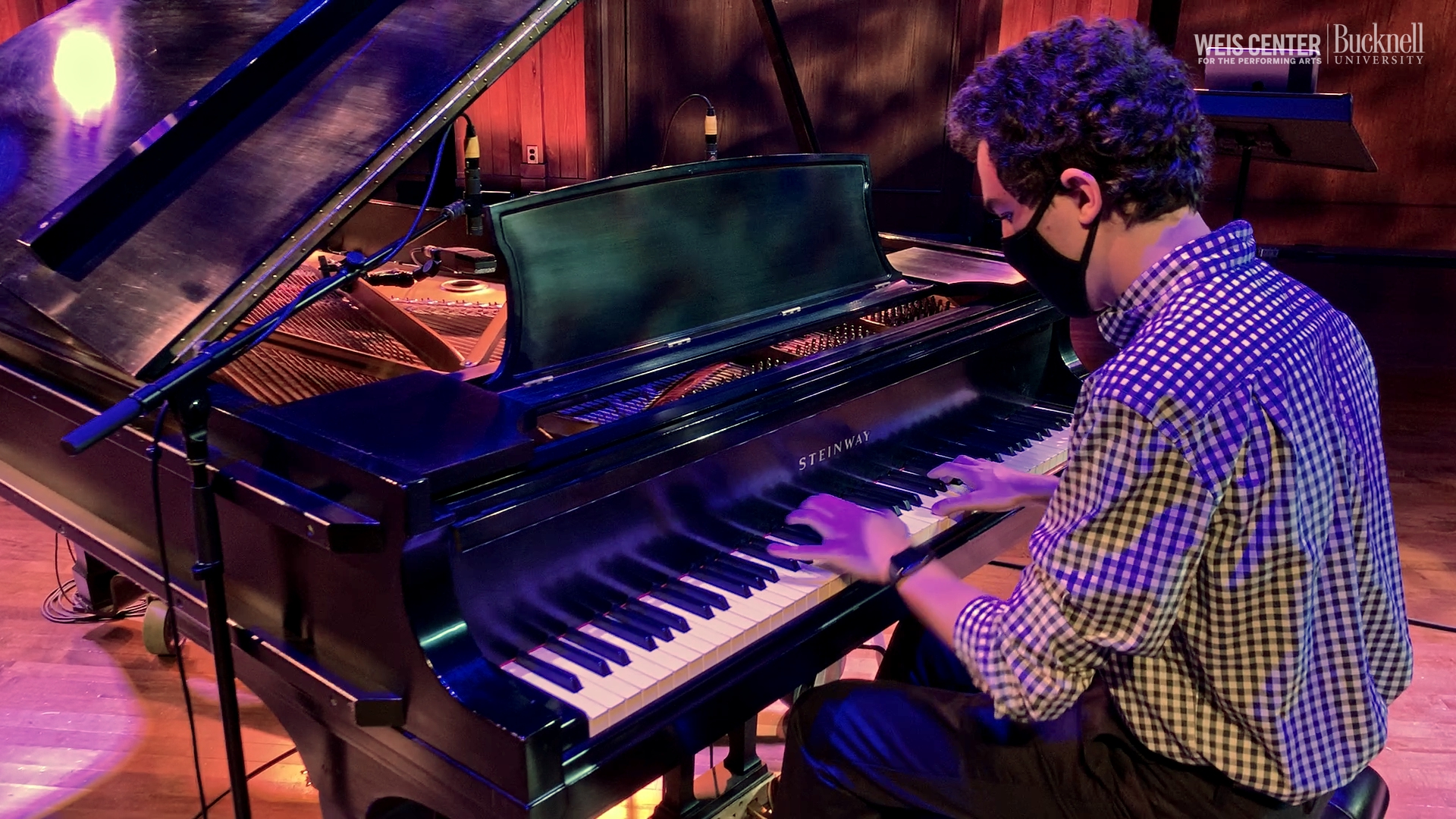 Welcome to our 20th installment of Weis Center Sessions. Each Friday, we release a video that features a member of the Bucknell University community.
This week, we feature Bucknell student Ryan Hill '24 performing the piece "Waltz for Debby" on piano. Ryan is from Bethlehem, PA.
Ryan is a music education major with a concentration in piano and is involved with the jazz band, improv club, theatre program, and Rooke Chapel singers at the university.
He says, "Waltz for Debby is one of my favorite jazz charts, and in my opinion has a beautiful piano solo. There is a lot of emotion and passion that can come out of this solo, which is why I chose to play it. I hope you enjoy it!"
Recorded at and produced by the Weis Center for the Performing Arts at Bucknell University.
Enjoy!