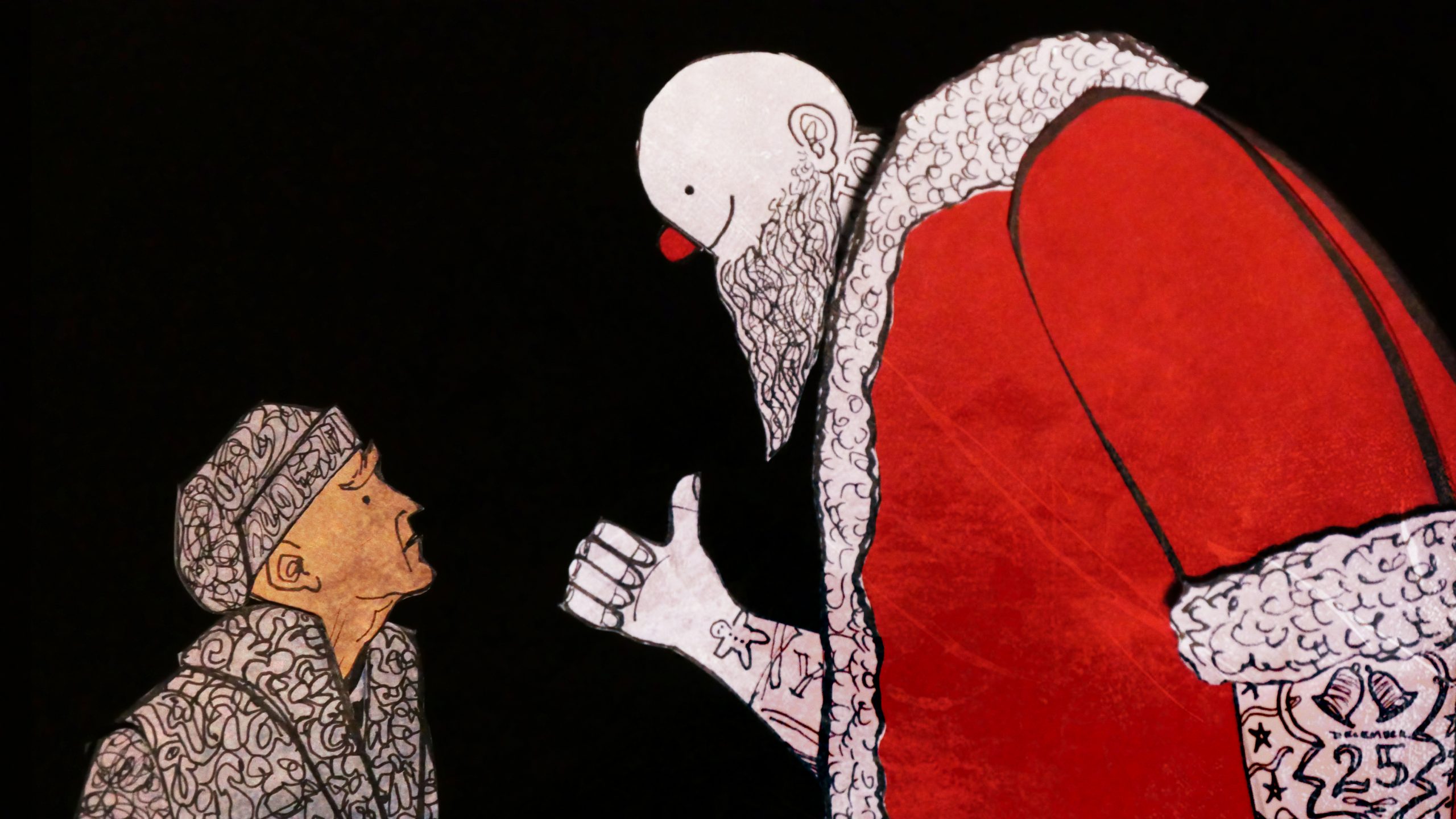 The Weis Center for the Performing Arts at Bucknell University will host a virtual holiday performance of Manual Cinema's A Christmas Carol on:
Saturday, December 5, 8 p.m.
Sunday, December 13, 4 p.m.
Thursday, December 17, 8 p.m.
The runtime for the performance is one hour and is suggested for ages 5+.
The performance is sponsored, in part, by Martha and Alan Barrick and Coldwell Banker Penn One Real Estate.
In this world premiere online event created for audiences of all ages, interdisciplinary performance collective Manual Cinema takes on Charles Dickens' holiday classic with a visually inventive adaptation made to broadcast directly to your home.
Performed live in Chicago and presented by a live stream, Manual Cinema's A Christmas Carol will be told with hundreds of paper puppets, miniatures, silhouettes, and a live original score in an imaginative re-invention of a cherished holiday tradition.
An avowed holiday skeptic, Aunt Trudy has been recruited to channel her late husband Joe's famous Christmas cheer. From the isolation of her studio apartment, she reconstructs his annual Christmas Carol puppet show – over a Zoom call while the family celebrates Christmas Eve under lockdown. But as Trudy becomes more absorbed in her own version of the story, the puppets take on a life of their own, and the family's call transforms into a stunning cinematic adaptation of Dickens' classic ghost story.
The performance will feature: Lizi Breit (Puppeteer), Sarah Fornace (Puppeteer), Ben Kauffman (Guitar, Piano, Lead Vocals), N. LaQuis Harkin (Aunt Trudy/Puppeteer), Julia Miller (Puppeteer) and Kyle Vegter (Cello, Keys, Vocals).
Kathryn Maguet, Executive Director of the Weis Center says, "The Weis Center is excited to share a new and entirely virtual performance by the brilliant and innovative Chicago theater company, Manual Cinema.  Central PA audiences may remember last year's stunning Frankenstein which was presented last fall at the Weis Center.  A Christmas Carol promises to delight and awe!"

Tickets are $20 per household and can be purchased at Bucknell.edu/BoxOffice or by calling 570-577-1000.
Ticket purchasers will receive a livestream link 24 hours prior to the performance. Please consider testing the link prior to showtime.
Purchase tickets early; ticket sales will conclude 30 minutes prior to each performance's show time. For example, ticket sales will end at 7:30 p.m. for both 8 p.m. performances.
While online and phone call orders are preferred, tickets are also available in person at the Weis Center vestibule weekdays 10 a.m. to 4 p.m. Facial coverings are required and only one party at a time is allowed in the vestibule.
For more information about this event, visit http://go.bucknell.edu/WeisCenterHoliday.
Spring Programs to be Announced Soon
In the coming weeks, the Weis Center will announce details about a virtual spring 2021 season that will include half a dozen livestreamed performances including classical, modern dance, world dance and music and a family-friendly performance.
Maguet says, "The pandemic has created unique challenges for the performing arts field and has forced cancellations across the country. However, we remain dedicated to bringing thoughtful, timely and relevant work to our community in accessible ways that inspire us all to keep creating. Within the next few weeks, we will be announcing a schedule of virtual programs for spring 2021. While we miss engaging with you in person, we continue to feel energized through sharing the work of extraordinary and exceptional performing artists. We look forward to gathering again when it is safe and thank you for your ongoing support."
For more information about the Weis Center for the Performing Arts, go to Bucknell.edu/WeisCenter or search for the Weis Center on Instagram, Facebook, Twitter or YouTube.