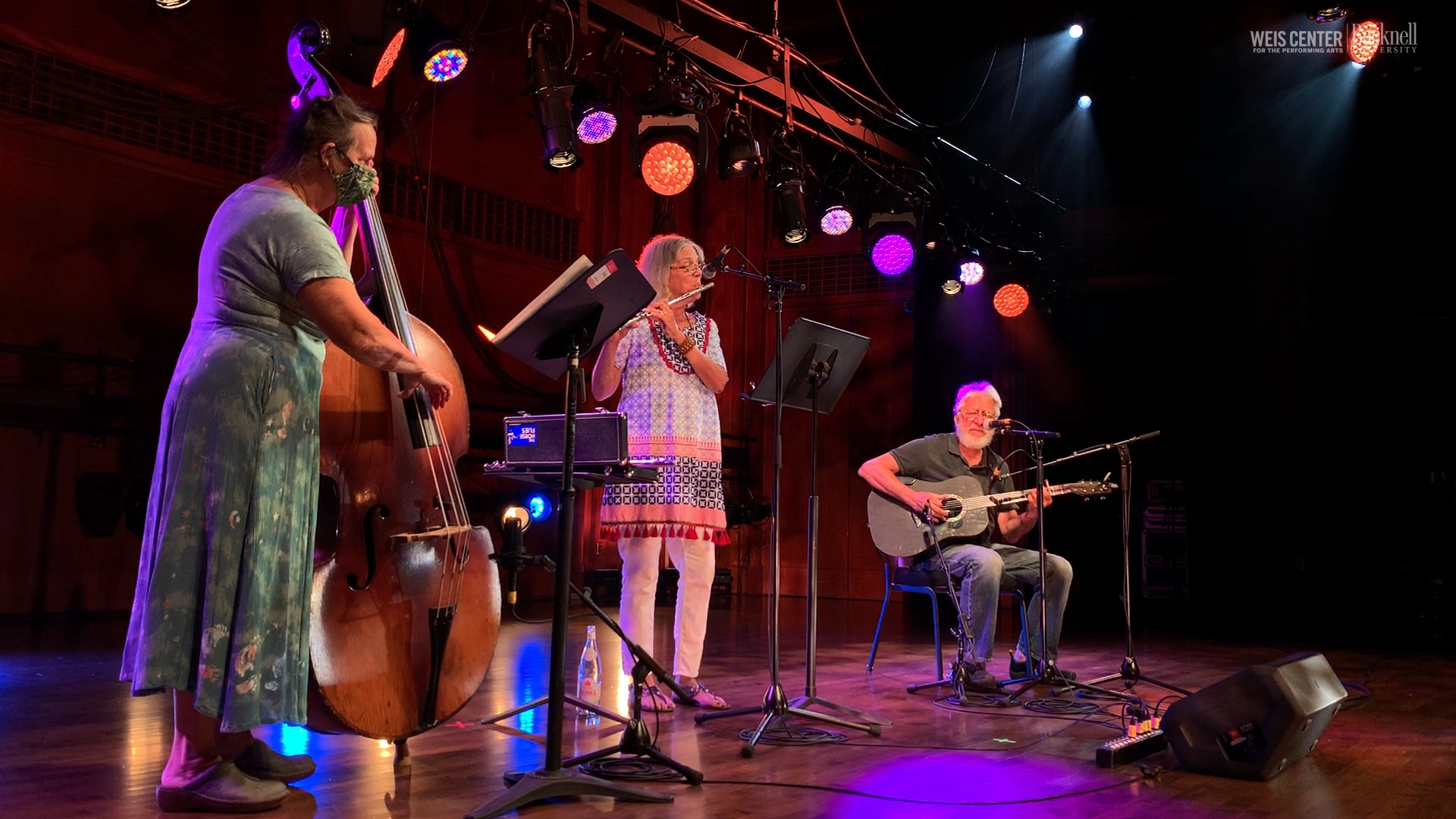 Welcome to our 22nd installment of Weis Center Sessions.
Each Friday, we release a video that features a member of the Bucknell University community.
This week, we feature Flora and the Gleaners, featuring Flora Eyster-Newburgh on flute, Mark Doncheski on vocals and acoustic guitar and Mary Hermann on acoustic upright bass.
Flora shared that nine members of her family attended Bucknell over the decades. Her great uncle, botanist Dr. William Eyster, was a professor at Bucknell and he was the first Burpee partner growing at Bucknell grounds and on the Eyster family farm in Sunbury, PA where they coordinated hybrid plant development with the seed company.
Flora worked at Bucknell for 9 years as the Biology Department Greenhouse Caretaker. She also worked for 2.5 years as the Native Plants and Classroom Garden Outreach Coordinator at the Bucknell Center for Sustainability and the Environment.
In the regional community, Flora managed two music agencies for talent and venue management for over 20 years. She has performed with her many bands across the US.
Eyster is a six-time recipient and administrator of PA Partners on the Arts Grant Awards.
Recorded at and produced by the Weis Center for the Performing Arts at Bucknell University.
ENJOY!