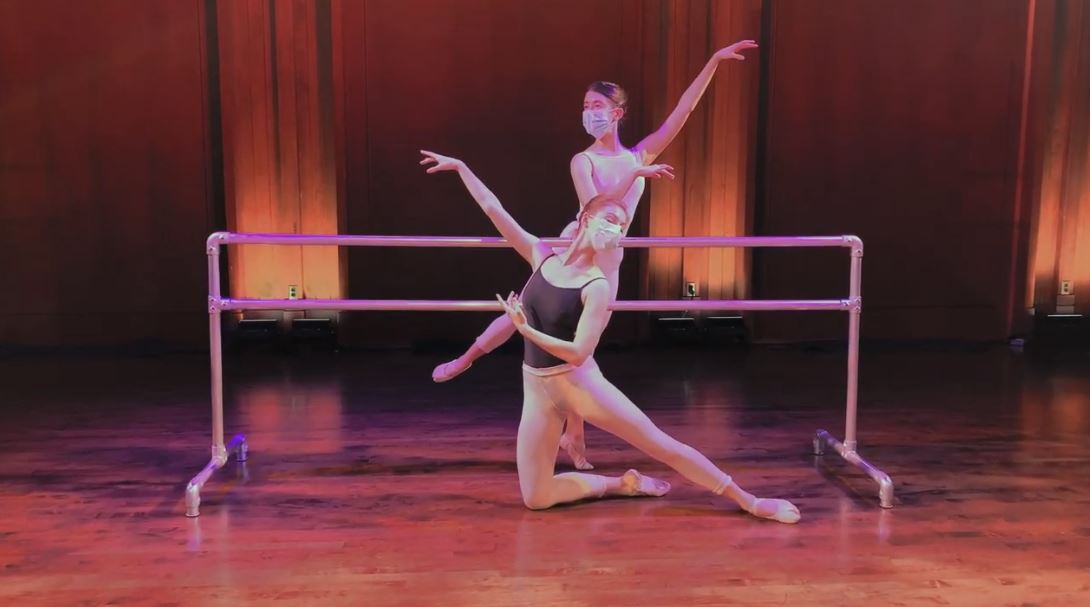 Welcome to our 24th installment of Weis Center Sessions.
Each Friday, we release a video that features a member of the Bucknell community.
This week, we feature Bucknell students Chiara Evans '21 and Clare Merante '21 in a dance piece choreographed by Professor Er-Dong (Tony) Hu.
The title of the piece is "Clair de Lune" or "Moonlight" from Debussy's Suite bergamasque.
Professor Er-Dong Hu's piece is a gentle and cerebral meditation on the dual qualities of illumination and beauty as brought to life by Bucknell dancers. During this time of despair and hopelessness, we look to these virtues to sustain us and guide us out of the darkness.
Chiara Evans is a senior biology major and dance minor from Natick, MA. She started dancing when she was 4 and trained with the Boston Ballet School during high school.
Chiara says, "I love that I've been able to fully pursue all my interests while at Bucknell, and overall, it's been wonderful to have so many performance opportunities."
Clare Merante is a senior history major with a double minor in dance and neuropsychology. She is from Pittsburgh, PA and started dancing when she was four years old.
Clare says, "I did ballet throughout high school, but while at Bucknell, I have expanded my experience in other dance forms as well. I am so thankful to the dance program for helping me to continue to dance throughout college."
Recorded at and produced by the Weis Center for the Performing Arts at Bucknell University.
Enjoy!