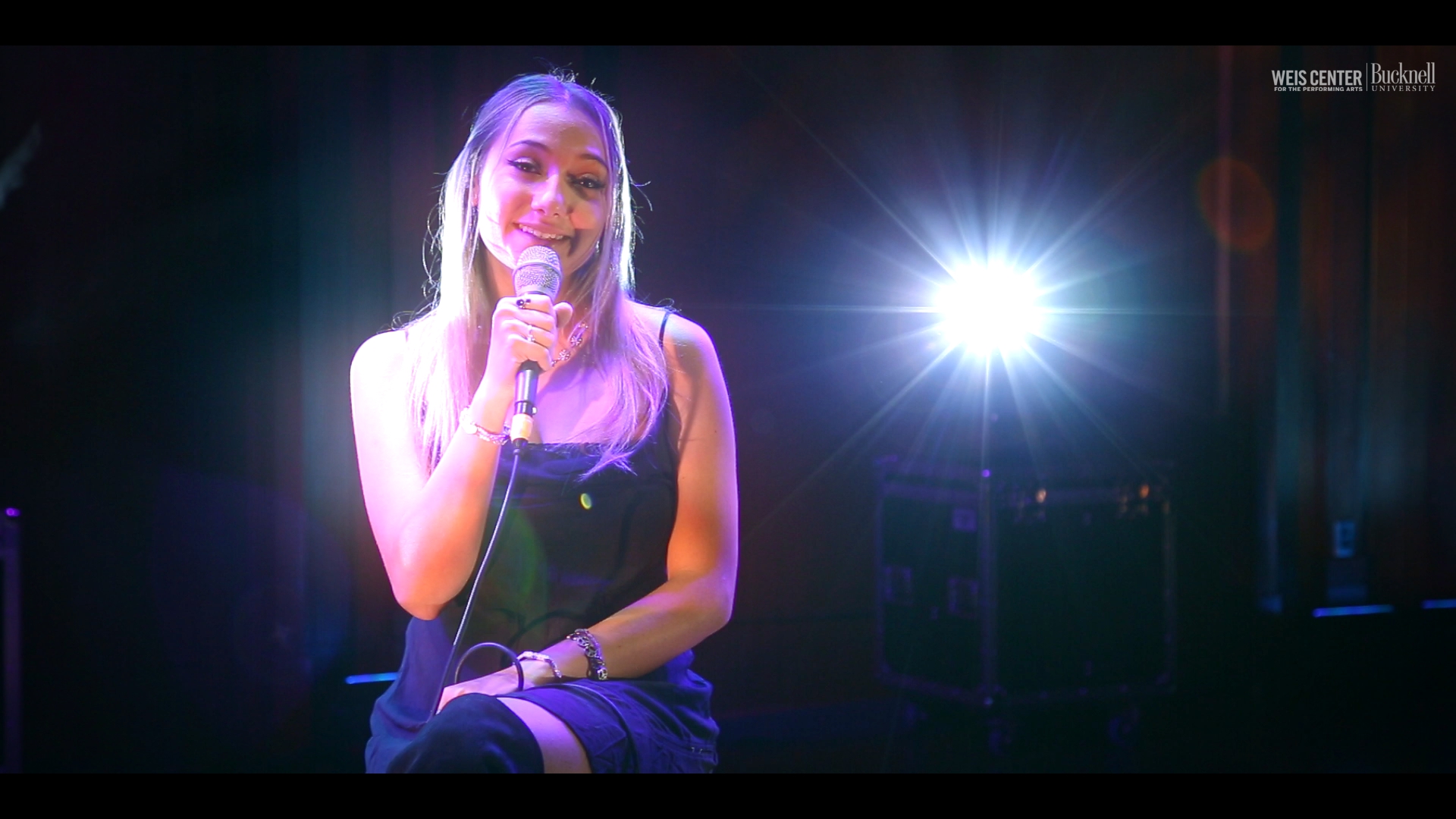 Welcome to our 27th installment of Weis Center Sessions! Each Friday, we release a video that features a member of the Bucknell University community.
Today, we feature Bucknell student Sami Wurm '22 performing an original piece.
Sami Wurm '22 is an R&B/Pop singer, producer, and songwriter from New York. She is majoring in Computer Science and Multimedia Music Composition at Bucknell, and she is so excited to share the first live version of her original music with you.
She began singing when she was cast as the Tin Man in a local production of The Wizard of Oz at 4 years old, and after that, Sami grew up pursuing her love for musical theatre, performing in musicals and cabarets Off-Broadway. She began writing her own music around the age of 13, and she has since fallen in love with production and audio engineering; she writes/produces all of her released tracks.
"10 Minutes 'Till Sunrise" is the final piece on Sami's EP "Feels Like Yesterday", which was released this fall on September 12th. She crafted this EP with her friend and collaborator DRZ, a Bucknell alum himself.
This song combines themes of nostalgia, longing, and love with a profound sense of elusive companionship and loneliness. Wurm hopes that you all enjoy this experience as it is the closest she can get to performing live in our current environment, and she looks forward to sharing it more intimately, in-person, someday soon.
Recorded at and produced by the Weis Center for the Performing Arts at Bucknell University.
ENJOY!