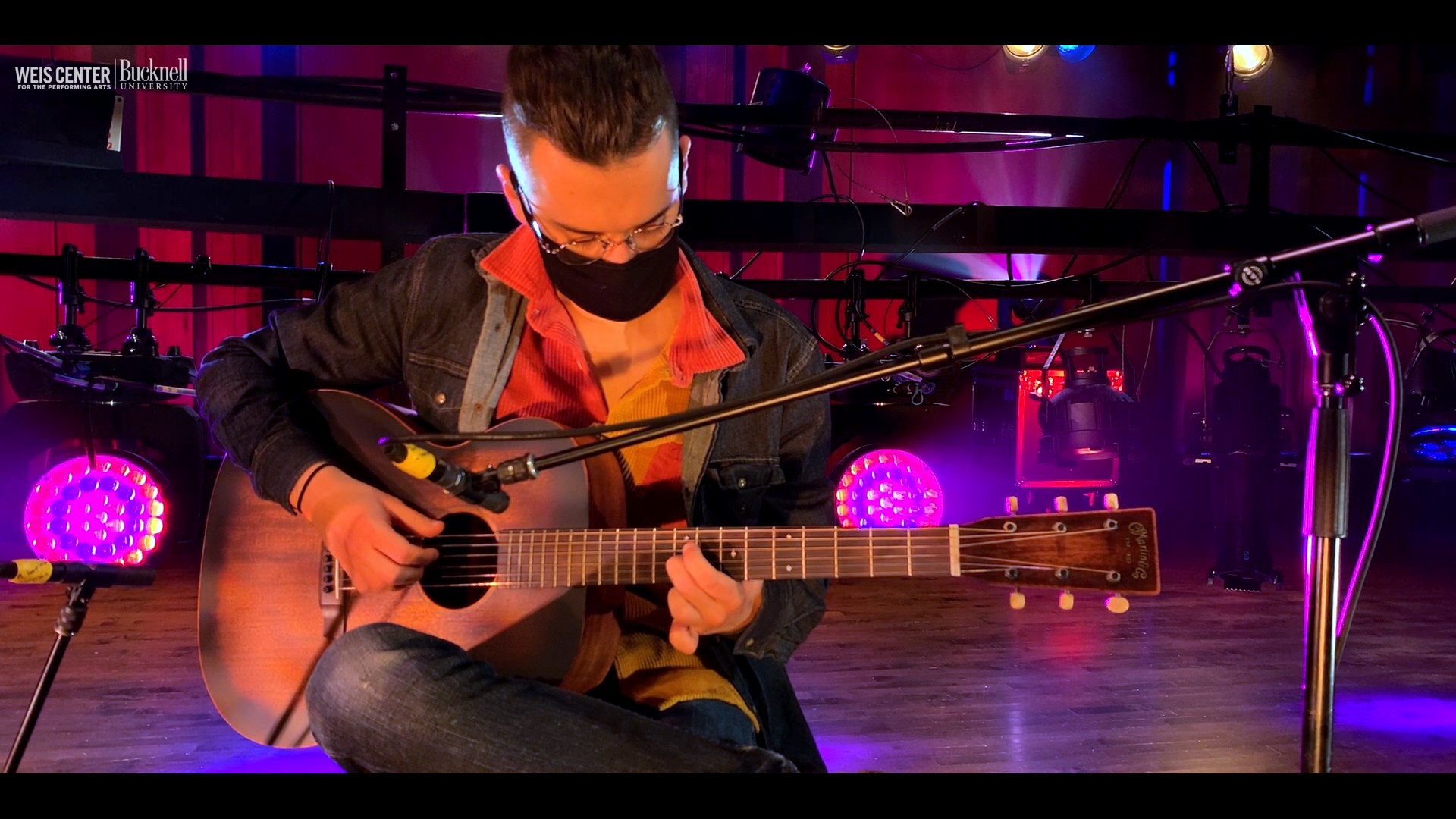 Happy New Year!
For this week's Weis Center Sessions (#30!) we're featuring Bucknell student Ian Herdt '22 on guitar with a medley of two John Mayer songs called "Something's Missing In Your Atmosphere". In case you missed it, each Friday we release a video that features a member of the Bucknell University community.
Ian is studying computer science with a minor in music. Ian started playing music with bass guitar when he was 16, and says he immediately fell in love with music. "I then dove fully into this new passion, and along the way have picked up guitar, piano, and recently saxophone," he says.
He chose to perform one of his favorite songs by John Mayer, a medley of his two songs Something's Missing and In Your Atmosphere. Ian says, "From a musical perspective, these two pieces have beautiful synergy, as they are both played in an open Esus2 tuning, and utilize various guitar techniques that I personally feel open up the capabilities of the acoustic guitar, being harmonics and tapping hammer-ons."
Ian continues, "For me personally, John Mayer has been one of my greatest influences on guitar, thanks in part due to his classic blues inspired playing fueled by icons such as Stevie Ray Vaughan, Jimi Hendrix, Clapton and B.B. King. John pays homage to these legends everytime he picks up a guitar, while simultaneously innovating and breathing fresh life into the instrument for me."
Recorded at and produced by the Weis Center for the Performing Arts at Bucknell University.
Enjoy!