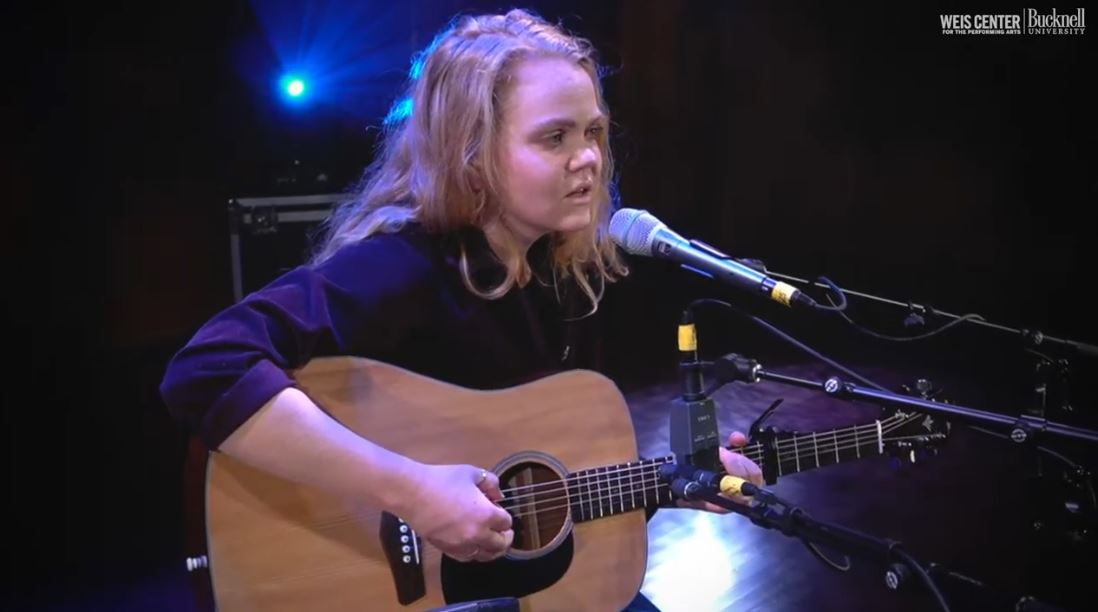 Welcome to Weis Center Sessions #35!
Each Friday, we release a video that features a member of the Bucknell University community. Today, we feature Anna Jordan on guitar and vocals as she performs an original song, "I Fell in Love With the Host of a Radio Show."
Anna is originally from Lewisburg and returned to the area after graduating from Colby College in 2019. Last summer, she worked with Bucknell as an Assistant Farmer and Educator at Dreamcatcher Farm. Anna comes from a musical family, but has only recently begun writing her own songs.
She says, "These days, I'm thinking a lot about what makes a song convincing — lyrically, melodically, structurally. 'I Fell In Love With the Host of a Radio Show' started out as a sort of nonsense song, but eventually came together into something more meaningful to me, about the power of knowing and not knowing, and how the stories we think up are just as important as the ones we're told."
Recorded at and produced by the Weis Center for the Performing Arts at Bucknell University.
ENJOY!