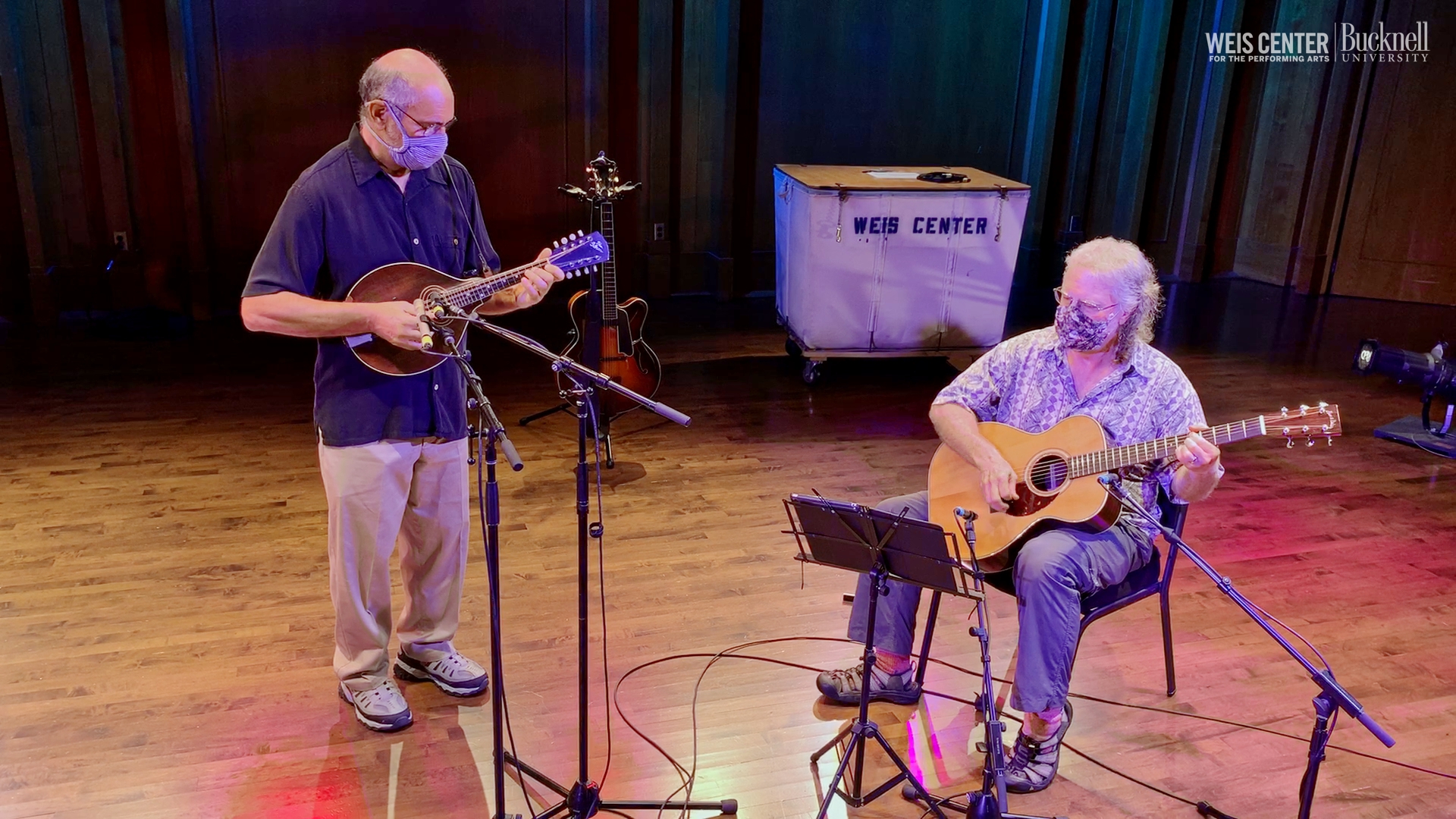 Welcome to our 37th installment of Weis Center Sessions!
Each Friday, we release a video that features a member of the Bucknell University community. Today we feature Carl Kirby on guitar and Steve Catania on mandolin performing "Bésame Mucho" by Consuelo Velazquez.
Carl Kirby (guitar) is a Professor in the Department of Geology and Environmental Geosciences.
Steve Catania (mandolin) has produced instruments such as gourdolins, dulcimers, tongue drums, gourd kalimbas, and his invention Catpaws, a type of wooden spoon percussion instrument with a more civilized sound than metal spoons.
Although Carl and Steve have played a lot of music together in numerous jam sessions, they've only been in one band together: a contra dance band called Total Hip Replacement. At times they were joined in this band by Bucknell's Sabrina Kirby and Jim Van Fleet, of the Writing Center and Library & IT, respectively.  
Steve has played in many musical settings, particularly in the duo CatmanStu with Stu Schwrader and in The Little Paris Trio with Ed Scholl and Flora Eyster.
Recorded at and produced by the Weis Center for the Performing Arts at Bucknell University.
Enjoy!