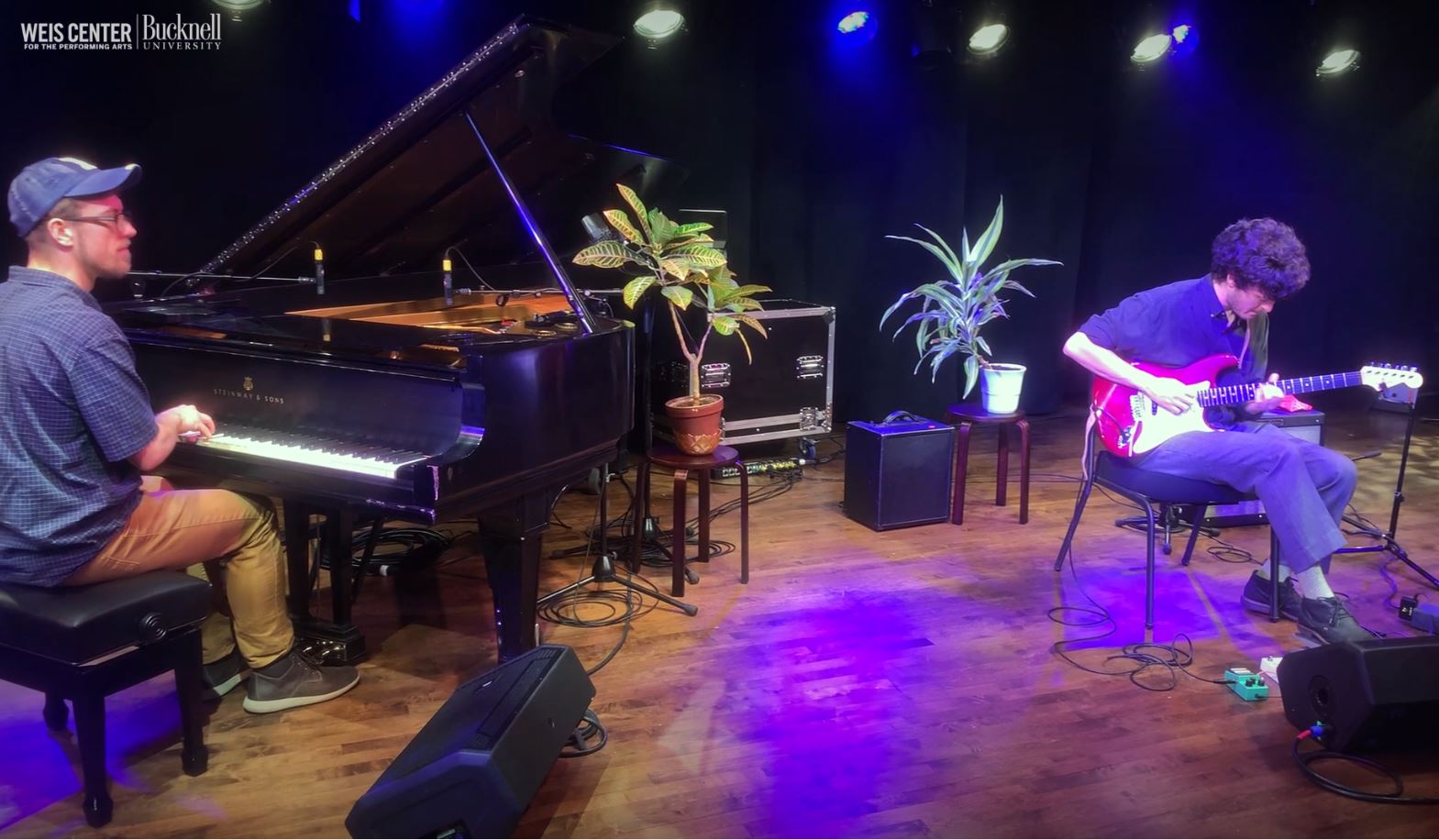 Each Friday, we release a video that features a member of the Bucknell University community. Today, we feature Lewisburg natives Ryan Flannery on guitar and Taylor Fleming on piano as they perform "Raise Four" by Thelonious Monk.
Ryan Flannery is a guitarist and Lewisburg native. He studied jazz performance at College of Charleston and graduated in 2016. Since then, he has been performing with jazz, pop, rock and funk groups up and down the east coast. Also, a lot of weddings. He spent several years as an educator at Black Tie Music Academy in Charleston, SC, and most of his students would have nice things to say. He is immensely grateful to be playing music with his friends every chance he gets.
R. Taylor Fleming is a pianist, composer, arranger, and producer from Lewisburg. Further, he studied Performance and Contemporary Writing & Production at Berklee College of Music with the likes of Joanne Brackeen, Pat Bianchi, Alain Mallet, Lee Abe, and Dave Santoro. As an educator, Taylor created and directed Central PA's Donald Heiter Community Center music program. Within a year he received the Berklee Urban Service Award for his work at the West End House Boy's and Girl's Club. Primarily a jazz pianist, his musical curiosity has led him to study and enjoy many types of music. In addition to classical, baroque, rock, fusion, and pop, and Brazilian styles such as Baiao, Samba, and Bossa.
Recorded at and produced by the Weis Center for the Performing Arts at Bucknell University.
ENJOY!
**Special shout out to Ryan's parents and loyal Weis Center patrons, Pat and Patti Flannery who are retiring from Bucknell University TODAY. Pat has worked at Bucknell for 27 years and Patti for 20 years. Congrats on this wonderful milestone! They will both be sorely missed.**