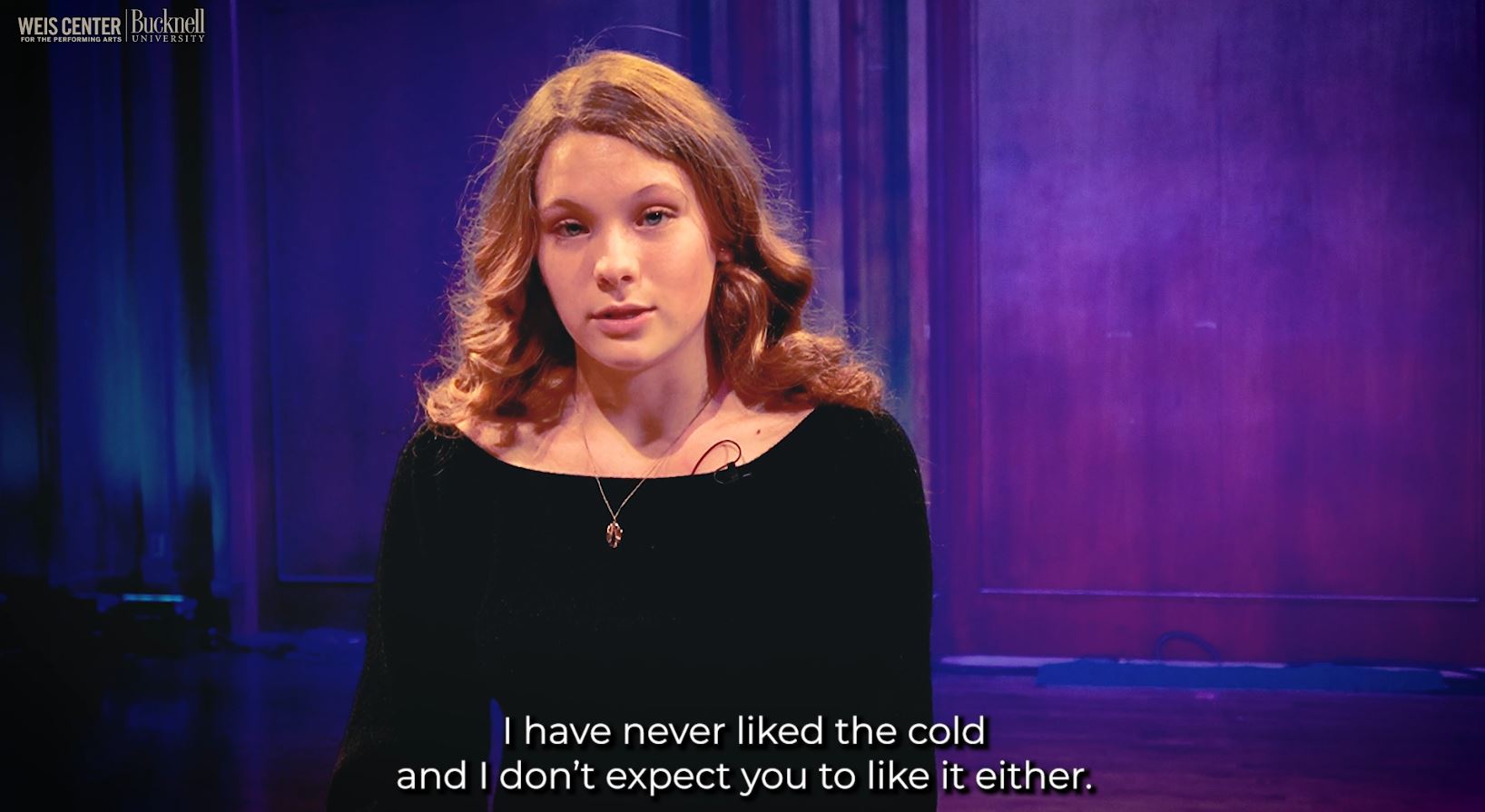 Welcome to our 46th installment of Weis Center Sessions.
Since April is National Poetry Month, we will be featuring poetry readings for the next few weeks.
Today, we highlight Bucknell first-year student Joselyn Busato '24 and her original poem, "Thaw."
Joselyn plans to double major in creative writing and biology. She is an Arts Merit Scholar, a Presidential Fellow, a member of the Creative Writing Club and a participant in several theatre activities.
She says, "This poem, entitled Thaw, is representative of the shift one experiences when going from a toxic relationship with a friend or partner to a healthy one. The cold that is left behind by those bad influences are melted away with the right kind of love. I hope you enjoy it."
Recorded at and produced by the Weis Center for the Performing Arts at Bucknell University.