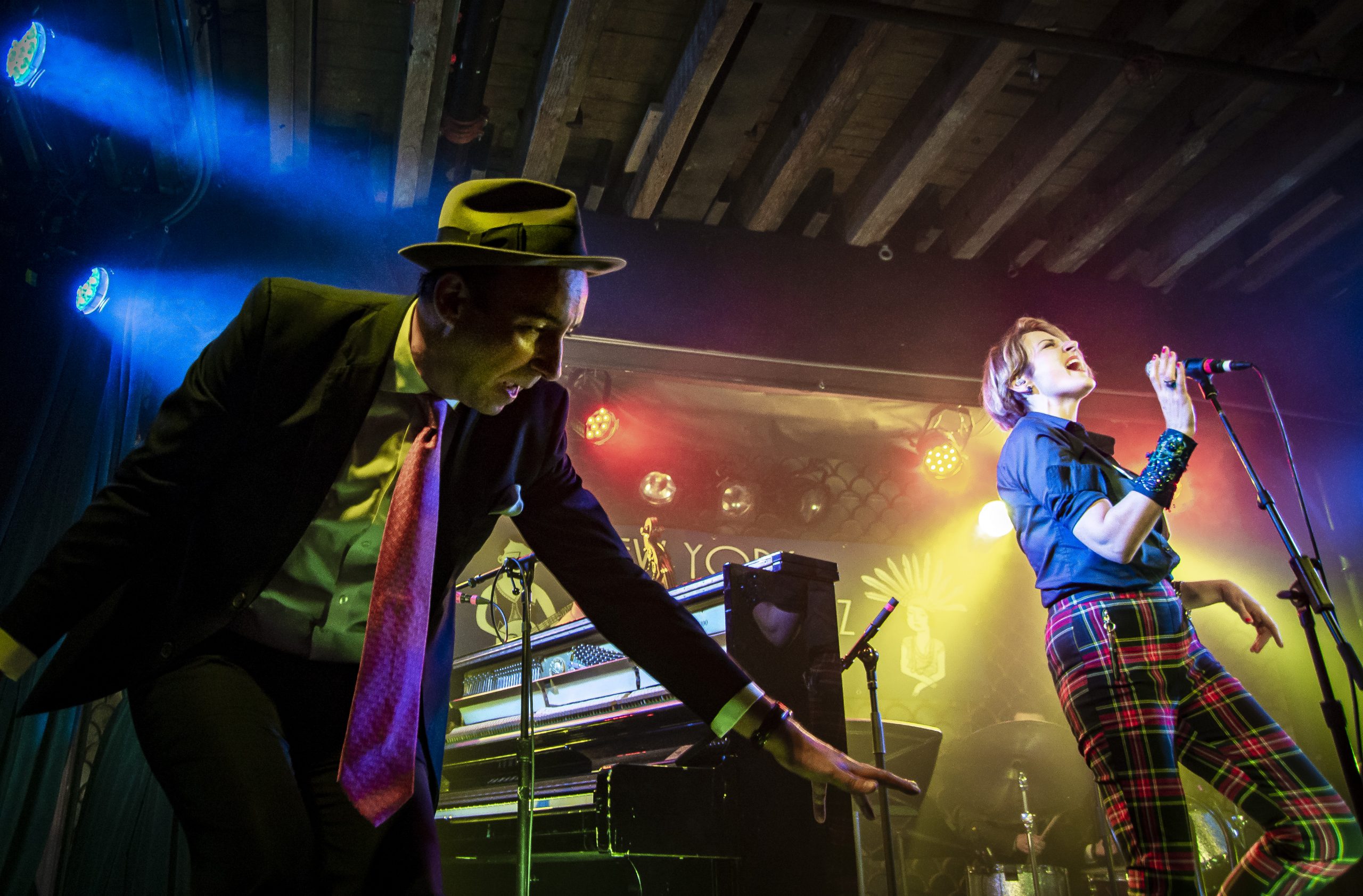 NYC-based hot swing jazz band The Hot Sardines will perform timeless classics and original tunes on Friday, Dec. 3 at 7:30 p.m. at the Weis Center for the Performing Arts. Masks are required.
The performance is sponsored, in part, by Jazz at Bucknell, Martha and Alan Barrick, and Coldwell Banker Penn One Real Estate.
All attendees are asked to bring a canned food item, which will be distributed to local families in need through Union County Children and Youth Services.
This raucous Christmas celebration features timeless classics and original tunes performed by the eight-piece Hot Sardines.
Songs will include "La Noel de la Rue," "Mistletoe & Holly," "Please Come Home for Christmas," "Blue Christmas," "Santa Claus Got Stuck in My Chimney," "Dance of the Sugar Plum Fairy," "Christmas Blues," "White Christmas" and "White Cliffs of Dover," among others.
Fueled by the belief that classic jazz feeds the heart and soul, The Hot Sardines are on a mission to make old sounds new again and prove that joyful music can bring people together in a disconnected world.
The Hot Sardines have released two albums on Universal Music Classics to rave reviews and earned a No. 1 slot on the iTunes jazz chart in the United States and internationally.
TICKETS
Tickets are $30 for adults, $24 for seniors 62+, $20 for youth 18 and under, $20 for Bucknell employees and retirees (limit 2), $10 for Bucknell students (limit 2) and $20 for Non-Bucknell students (limit 2).
Tickets can be reserved in advance by calling 570-577-1000 or online at Bucknell.edu/BoxOffice.
Seating for the fall 2021 season is socially distanced and general admission; specific seats cannot be reserved.

Tickets are also available in person from several locations including the Weis Center lobby (weekdays 10 a.m. to 4 p.m.) and the CAP Center Box Office, located on the ground floor of the Elaine Langone Center (weekdays 10 a.m. to 4 p.m.).

While on campus, patrons must abide by all Bucknell University health and safety guidelines, including maintaining social distancing and wearing appropriate face coverings. All visitors are required to wear a face covering when indoors. We reserve the right to request that any visitors who do not follow University protocols leave the premises.

These protocols may be subject to change at any time. Please continue to visit our website for the most up-to-date information at Bucknell.edu/WeisCenter.

For more information about the Weis Center for the Performing Arts, go to Bucknell.edu/WeisCenter or search for the Weis Center on Instagram, Facebook, Twitter or YouTube.