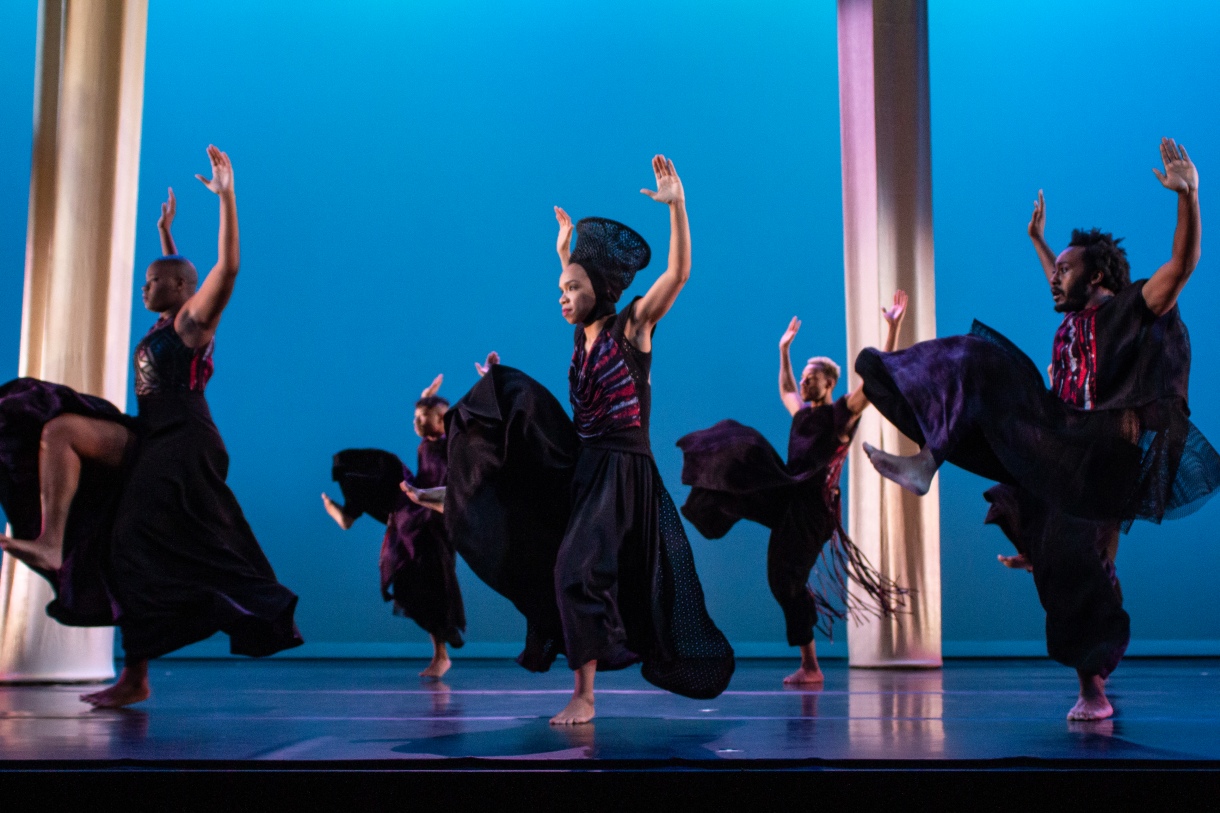 Ronald K. Brown/EVIDENCE Dance Company will perform on Friday, April 8 at 7:30 p.m. at the Weis Center for the Performing Arts.
There will be a free community movement class with the artists on Thursday, April 7 from 5:30-6:30 p.m. in the Weis Center Atrium.
This engagement of Ronald K. Brown/EVIDENCE is made possible through the ArtsCONNECT program of Mid Atlantic Arts Foundation with support from the National Endowment for the Arts.
Founded by Ronald K. Brown in 1985 and based in Brooklyn, N.Y., EVIDENCE focuses on the seamless integration of traditional African dance with contemporary choreography and spoken word.
Through its work, EVIDENCE provides a unique view of human struggles, tragedies and triumphs. Brown uses movement as a way to reinforce the importance of community in African American culture and to acquaint audiences with the beauty of traditional African forms and rhythms.
He is an advocate for the growth of the African American dance community and has been instrumental in encouraging young dancers to choreograph and to develop careers in dance.
While at the Weis Center, the ensemble will perform the works "Grace" and "Mercy."
Tickets
Tickets are $25 for adults, $20 for seniors 62+, $15 for youth 18 and under, $15 for Bucknell employees, $10 for Bucknell students and $15 for non-Bucknell students.
Tickets can be reserved in advance by calling 570-577-1000 or online at Bucknell.edu/BoxOffice.
Seating for the spring 2022 season is socially distanced and general admission; specific seats cannot be reserved.
Following CDC and state guideline changes for indoor gatherings, Bucknell University lifted its masking mandate on Saturday, March 26. Masks are no longer required in the Weis Center, but are always welcome. 

Tickets are also available in person from several locations including the Weis Center lobby (weekdays 10 a.m. to 4 p.m.) and the CAP Center Box Office, located on the ground floor of the Elaine Langone Center (weekdays 10 a.m. to 4 p.m.).

For more information about the Weis Center for the Performing Arts, go to Bucknell.edu/WeisCenter or search for the Weis Center on Instagram, Facebook, Twitter or YouTube.