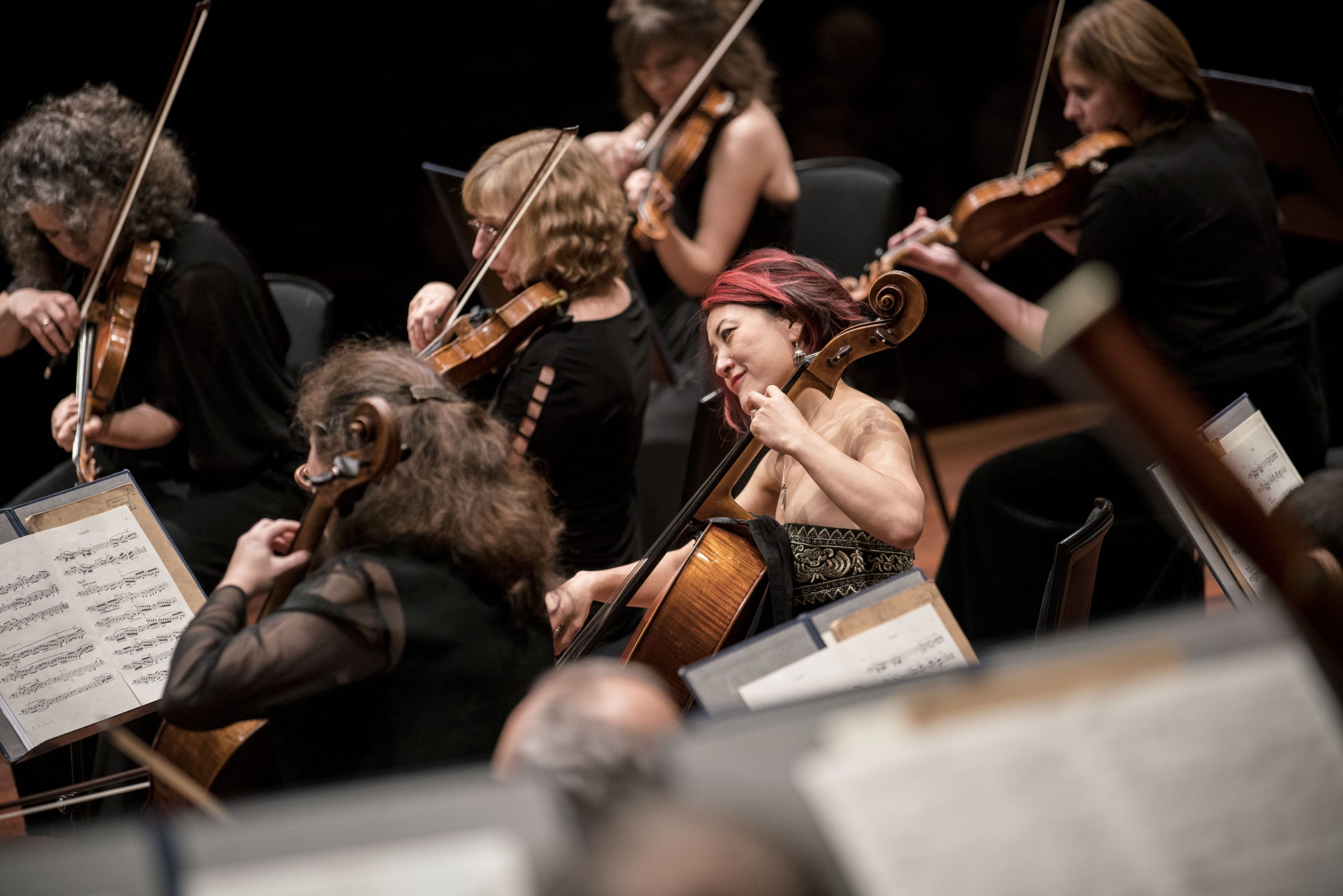 The Weis Center for the Performing Arts will welcome the Scottish Chamber Orchestra on Friday, October 14 at 7:30 p.m. at the Weis Center. Renowned violinist Nicola Benedetti will be featured.
The performance is sponsored, in part, by Sam and Nancy Craig and the Centre Daily Times.
The internationally celebrated Scottish Chamber Orchestra (SCO) is one of Scotland's National Performing Companies. Formed in 1974 and core funded by the Scottish Government, the SCO aims to provide as many opportunities as possible for people to hear great music by touring the length and breadth of Scotland, appearing regularly at major national and international festivals including the Edinburgh International Festival and the BBC Proms, and by touring internationally as proud ambassadors for Scottish cultural excellence.
Making a significant contribution to Scottish life beyond the concert platform, the orchestra works in schools, universities, colleges, hospitals, care homes, places of work and community centers through its extensive Creative Learning program.
At the Weis Center, they will perform: Anna Clyne's "Stride;" Max Bruch's Violin Concerto No. 1 in G minor, Op. 26, and Felix Mendelssohn's Symphony No. 3 in A minor, Op. 56, "Scottish."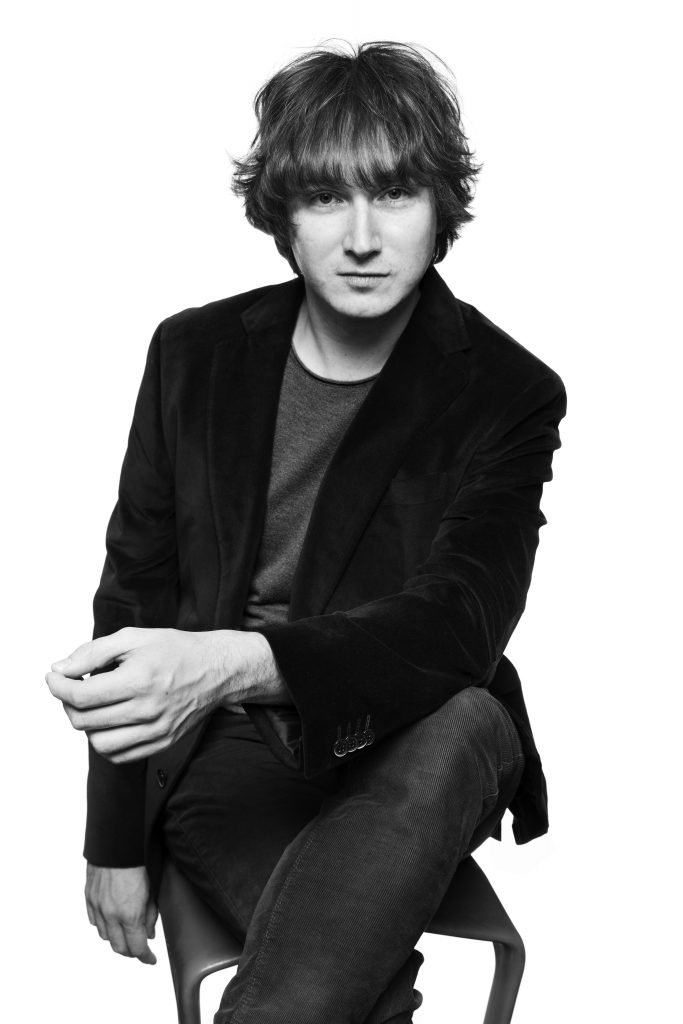 ABOUT THE PRINCIPAL CONDUCTOR
At the Scottish Chamber Orchestra Maxim Emelyanychev follows in the footsteps of just five previous Principal Conductors in the Orchestra's 48-year history; Roderick Brydon (1974-1983), Jukka-Pekka Saraste (1987-1991), Ivor Bolton (1994-1996), Joseph Swensen (1996-2005) and Robin Ticciati (2009-2018).An outstanding representative of the younger generation of Russian conductors, Maxim Emelyanychev was born in 1988 to a family of musicians. He received his music education in his home city Nizhny Novgorod (conducting and piano) and in Gennady Rozhdestvensky's conducting class at the Moscow Tchaikovsky Conservatory. Shortly after his conducting debut at the age of 12, Emelyanychev was invited to conduct by several of the international baroque and symphonic orchestras in Russia.
The SCO and Emelyanychev released their first album together (Linn Records) in November 2019 to widespread critical acclaim. The repertoire is the first concert Emelyanychev performed with the orchestra in March 2018.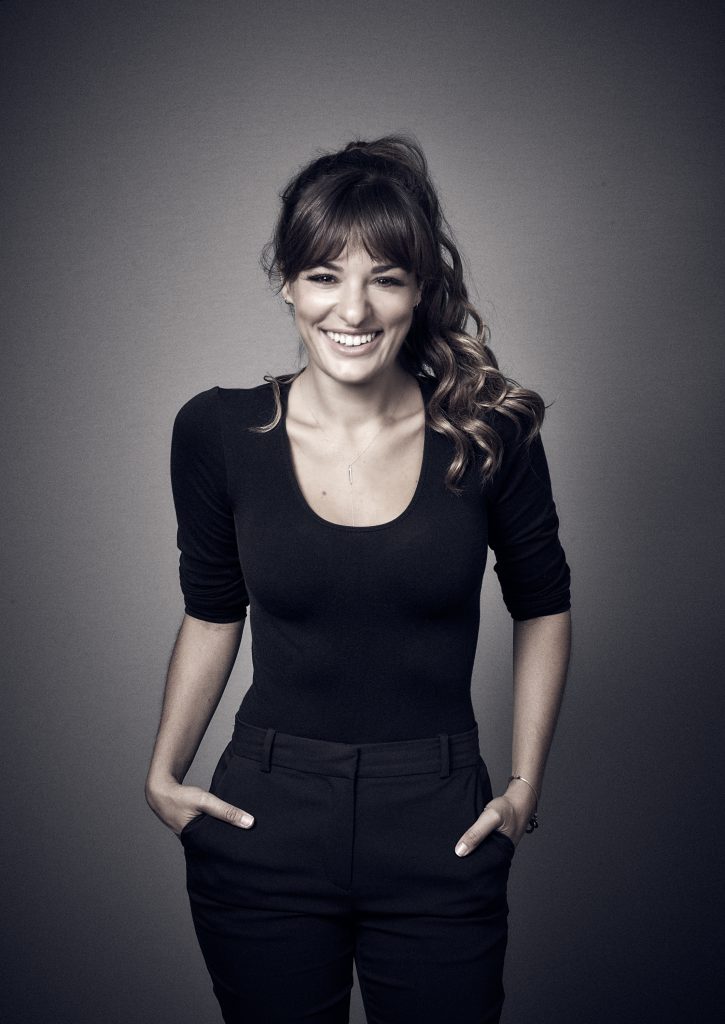 ABOUT NICOLA BENEDETTI
Nicola Benedetti is one of the most sought-after violinists of her generation. Her ability to captivate audiences with her innate musicianship and spirited presence, coupled with her wide appeal as a high-profile advocate for classical music, has made her one of the most influential classical artists of today.
Born in the Scottish town of Irvine, of Italian heritage, Nicola began violin lessons at the age of four with Brenda Smith. In 1997, she entered the Yehudi Menuhin School where she studied with Natasha Boyarskaya. Upon leaving, she continued her studies with Maciej Rakowski and then Pavel Vernikov. In 2004, she won "BBC Young Musician," launching her career as an international concert violinist.
In December 2020, Nicola formed the "Benedetti Baroque Orchestra" which gathers freelance period-instrument players who collectively join together to create the highest level of collaborative and energised musicmaking. Baroque was released on Decca Classics in July 2021, and features Nicola play-directing this newly formed ensemble. The album reached number one in the UK's Official Classical Album Chart and received a 5* review in The Times.
Nicola champions the commissioning of new works which has recently included Mark Simpson's critically acclaimed Violin Concerto, written for Nicola with the London Symphony Orchestra, and Wynton Marsalis's Violin Concerto which won a GRAMMY Award for "Best Classical Instrumental Solo" in 2020.
Winner of the GRAMMY Award for Best Classical Instrumental Solo in 2020, as well as Best Female Artist at both 2012 and 2013 Classical BRIT Awards, Nicola records exclusively for Decca (Universal Music). Her most recent recording of Elgar's Violin Concerto entered at number one in the UK's Official Classical Album Chart and received critical acclaim including a 5* review in The Times: "Yet beyond sheer agility, Benedetti offers listeners something even more valuable: a dynamic personal interpretation, refreshing and convincing." Other recent recordings include her GRAMMY award-winning album written especially for her by jazz musician Wynton Marsalis: "Violin Concerto in D and Fiddle Dance Suite for Solo Violin." Nicola's recording catalogue also includes works from Shostakovich and Glazunov Violin Concerti, Szymanowski Concerti (London Symphony Orchestra with Daniel Harding) to Homecoming; A Scottish Fantasy, which made Nicola the first solo British violinist since the 1990s to enter the Top 20 of the Official UK Album Chart. In 2021, BBC Music Magazine named her "Personality of the Year" for her online support of many young musicians during the pandemic.
Nicola was appointed a Commander of the Order of the British Empire (CBE) in the 2019 New Year Honours list, awarded the Queen's Medal for Music in 2017, the youngest ever recipient, and was appointed as a Member of the Most Excellent Order of the British Empire (MBE) in 2013 in recognition of her international music career and work with musical charities throughout the United Kingdom. In addition, Nicola has received nine honorary degrees to date.
TICKETS
Tickets are $35 for adults, $28 for seniors 62+ and subscribers, $25 for youth 18 and under, $25 for Bucknell employees and retirees (limit 2), $10 for Bucknell students (limit 2) and $25 for non-Bucknell students (limit 2).
Tickets can be reserved by calling 570-577-1000 or online at Bucknell.edu/BoxOffice.

Tickets are also available in person from several locations including the Weis Center lobby (weekdays 10 a.m. to 4 p.m.) and the CAP Center Box Office, located on the ground floor of the Elaine Langone Center (weekdays 10 a.m. to 4 p.m.).
PLEASE NOTE
Bucknell's face covering requirements follow CDC guidelines, based on current rates of transmission of COVID-19 in Union County. When transmission rates are high, face coverings are required of everyone in all public and academic indoor campus spaces, including the Weis Center. Masks are not required indoors when transmission rates are low or medium. This guideline applies to all visitors regardless of vaccination status. Please always have a mask available when you are on campus. KN95s are recommended. To view Bucknell's current status, visit bucknell.edu/COVID-19.

For more information about the Weis Center for the Performing Arts, go to Bucknell.edu/WeisCenter or search for the Weis Center on Instagram, Facebook, Twitter or YouTube.