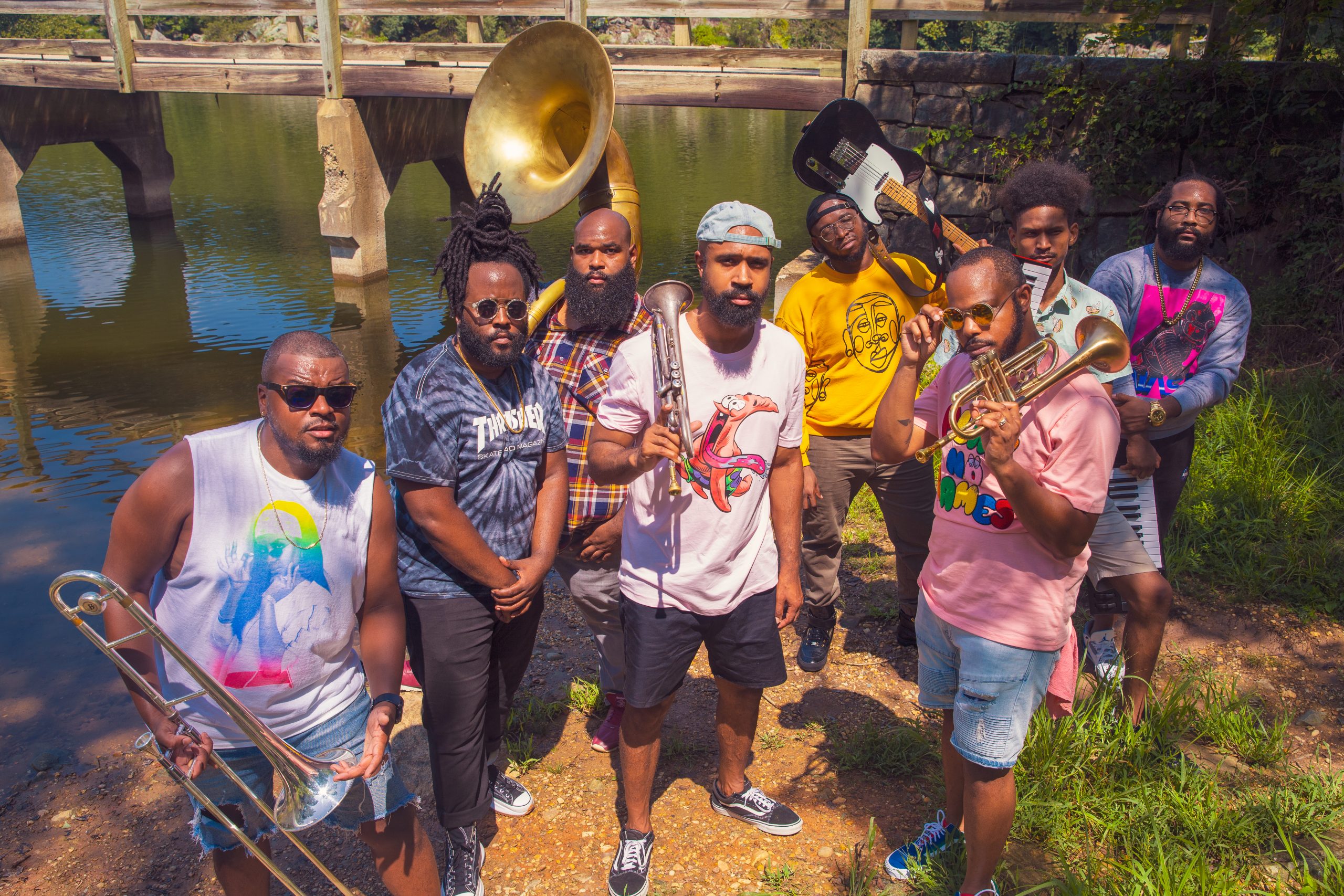 NOTE AS OF 9/6:
Due to predicted thunderstorms and excessive heat, the Weis Center's FREE season kick-off concert with DuPont Brass and pre-concert activities on Thursday, Sept. 7 will take place inside the comfort of the air conditioned Weis Center. All of the activities remain the same. At 5 p.m. inside the Atrium, patrons are invited to shoot hoops with the men's and women's basketball teams and have autographs signed, meet Bucky the Bison, meet the Bison Girls Dance team and Bucknell cheerleaders, play cornhole and enter a raffle to win a kiddie hoop signed by both Bucknell basketball teams! The Flying Bison Food Truck will be parked on the Plaza. The concert with DuPont Brass takes place at 6 pm in the Concert Hall. FREE! FAMILY-FRIENDLY.
Original release below:
The Weis Center's 36th Season will kick-off on Thursday, September 7 at 6 p.m. with a free concert by DC-based brass band DuPont Brass on the Weis Center Plaza. The rain location is the Weis Center Concert Hall. Tickets are not required.
Patrons are welcome to bring lawn chairs and blankets.
The event is co-presented with Bucknell Basketball; patrons are encouraged to come early for free family-friendly events from 5- 6 pm.
Pre-concert activities will include: hoops on the Plaza – come play basketball with the Men's and Women's Basketball teams, Meet the Teams: Autograph Signings, pics with Bucky the Bison, Bison Girls Dance Team showcase performance, Bucknell Cheerleaders appearance, cornhole, raffles and prizes.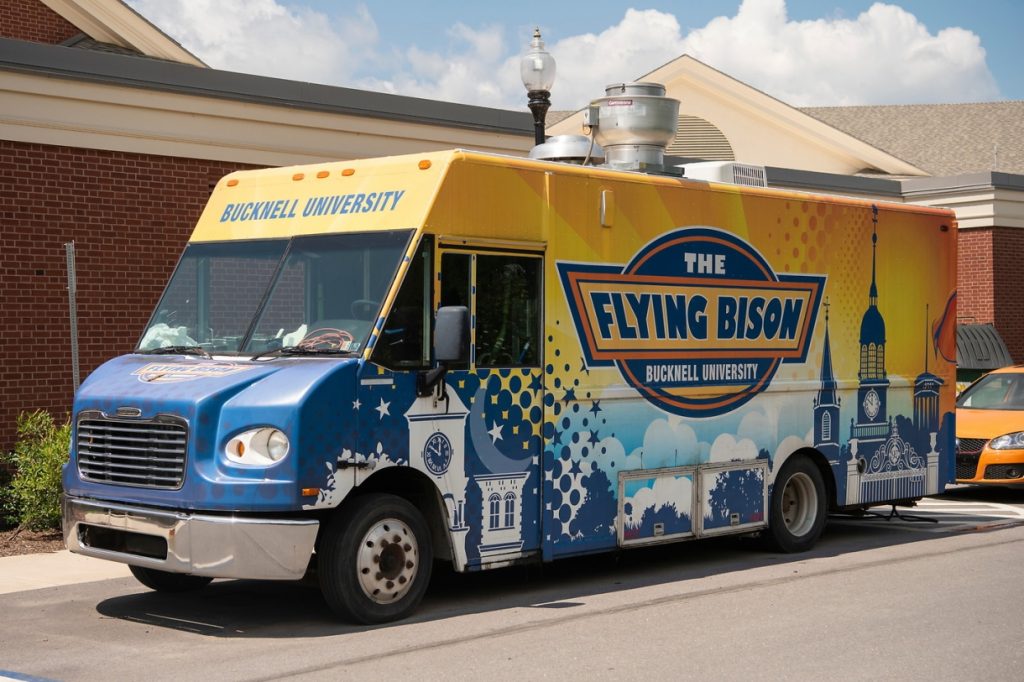 Bucknell's food truck The Flying Bison will also be parked on-site from 5-7 pm with snacks, drinks, and dinner offerings for a fee.
DuPont Brass is a one-of-a-kind, brass-driven supergroup from the D.C. Metropolitan Area. Originally composed of five music majors from Howard University trying to raise money for tuition during the Christmas season, they have grown to a 9-piece ensemble consisting of brass, a rhythm section, and vocalists.
Gaining popularity from playing at local Metro stations, DuPont Brass started professionally playing for weddings, banquets, and other private events in the surrounding area.
Thanks to the foundation laid in their earlier years, DuPont Brass has had the opportunity to perform in conjunction with the D.C. Jazz Festival, The Washington Performing Arts Society, The Kennedy Center Millennium Stage, and The National Cannabis Festival.
Consistently touching the community's hearts with their heartwarming testimony, DuPont Brass has been featured on WPFW's "Live at Five" three times and the Washington Post Newspaper six times. Recently, they made their local television debut on WHUT's "DMV the Beat" on PBS.
Through their training in classical and contemporary styles, DuPont Brass has developed a sound they've coined "Eclectic Soul" that mixes varied genres of music, including jazz, hip-hop, and R&B. In their latest effort, Music Education, DuPont Brass shows us why they are qualified to excel in both the education and performance arenas of the music industry. Filled with a diverse arsenal of musical styles, they present a catalog made with every kind of listener in mind.
The performance is sponsored, in part, by WNEP and Jazz at Bucknell.
This engagement is made possible through the Mid Atlantic Tours program of Mid Atlantic Arts with support from the National Endowment for the Arts.
For more information about this event, contact Lisa Leighton, marketing and outreach director, at 570-577-3727 or by e-mail at lisa.leighton@bucknell.edu.

For more information about the Weis Center for the Performing Arts, go to Bucknell.edu/WeisCenter or search for the Weis Center on Instagram, Facebook, Twitter or YouTube.