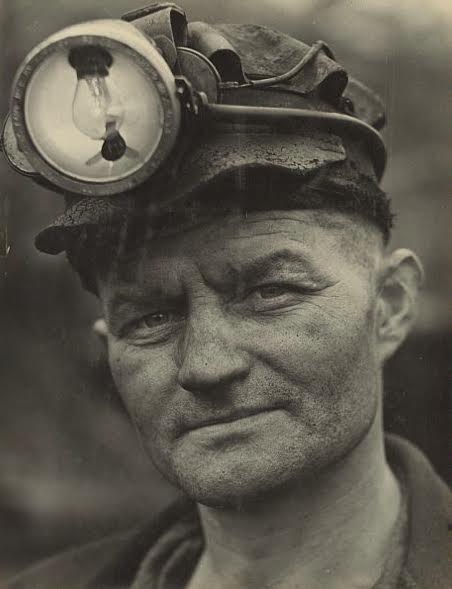 The Color of Sound exhibition has been livening up the Weis Center's lobby since the fall, although soon a new exhibit will greet guests whenever they pay a visit to the Weis Center beginning March 20th and running through September 10th.
As part of Art at the Weis Center, a partnership with the Samek Art Museum, the exhibition Dust & Light: Images of PA Coal Communities will debut, featuring a collection of photographs from artist Jack Delano.
The exhibition is also part of Bucknell's Coal Collections series, a yearlong collaboration between the Weis Center and the Place Studies program of the Bucknell Center for Sustainability & the Environment.  The series features performances, a lecture series, and even trips and tours of the coal region.  Now, Pennsylvania's rich natural history will come alive through Delano's unique photographs that "blur the line between photojournalism and fine art," according to Richard Rinehart, Director of the Samek Art Museum.
Delano was born in Russia but came to the U.S. as a child in 1923.  After studying visual art and music at the Pennsylvania Academy of Fine Arts, Delano discovered his passion for photography.  In the late 1930s, he proposed a project to the Works Progress Administration (WPA) and began documenting the lives of coal miners in central Pennsylvania. His photographs of Pennsylvania coal miners caught the attention of the Farm Security Administration (FSA), and Delano began photographing for the FSA as well.  Delano's photos capture pivotal moments in American history through telling the stories of real people.  Dust & Light will showcase Delano's central Pennsylvania project in its entirety.
The Weis Center's Atrium Lobby is open to the public from 8 a.m. to 4 p.m. weekdays. The exhibit is free and takes place on both the first and second floors of the Atrium Lobby. The Weis Center ground floor is fully accessible; however there is no elevator to the balcony level.
~ Madeline Diamond, Class of 2017