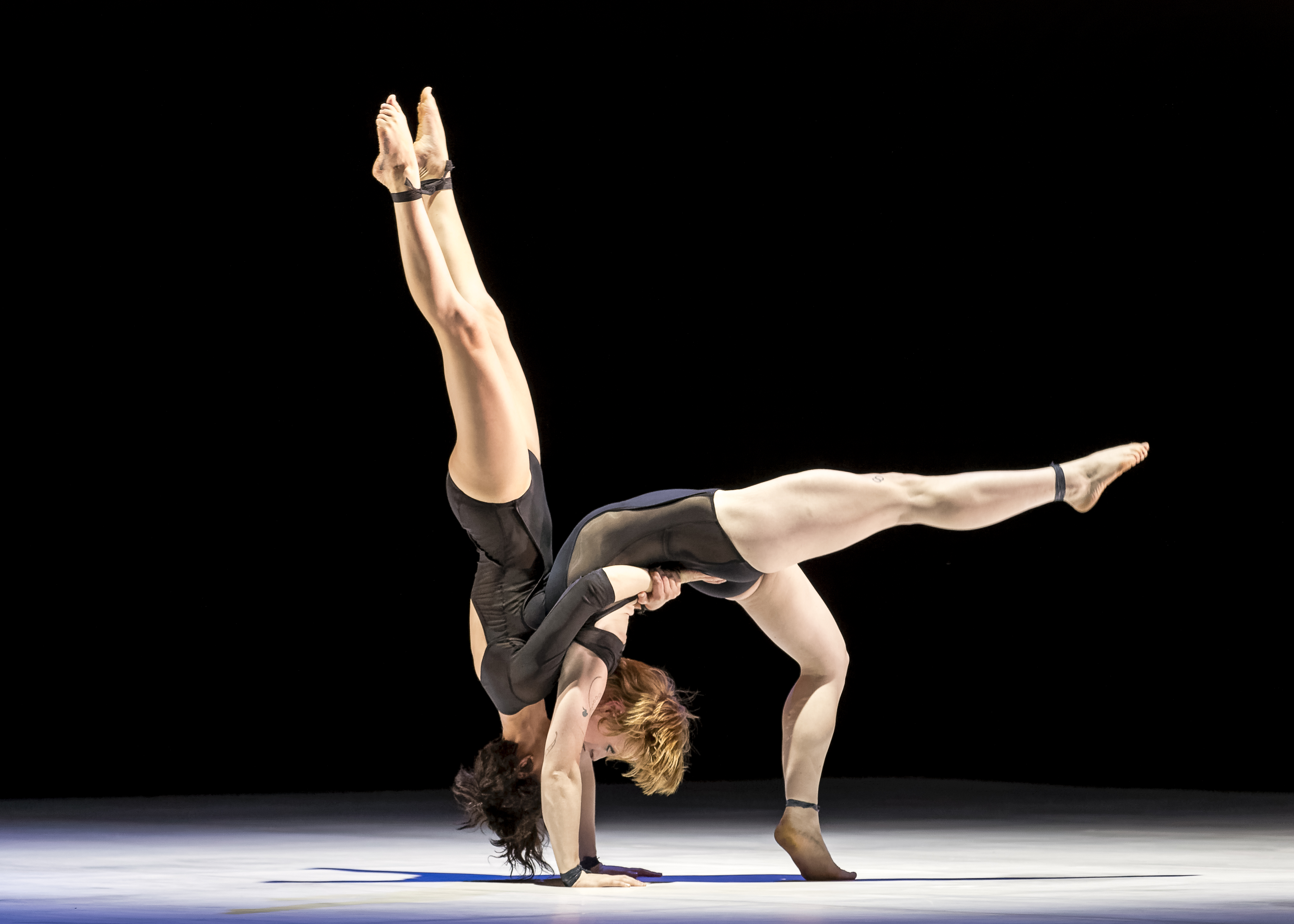 Circa, a contemporary circus/cirque ensemble from Australia, will perform on Tuesday, March 6 at 7:30 p.m. at the Weis Center for the Performing Arts.
The Family Discovery performance is suggested for ages 12 and older and has a run time of 85 minutes without an intermission.
Since 2004, Circa has been at the frontier of a new vision of circus arts by creating powerful works that challenge, thrill and delight. Featuring an ensemble of multi-skilled artists under the direction of Yaron Lifschitz, Circa's award-winning works have been seen in 34 countries across six continents.
The work that they will present at the Weis Center is called "S" and celebrates Circa's essential manyness – a physical ode to plurality that extends the possibilities of human strength and flexibility through the daring interplay of complex acrobatics.
The ensemble will fill the stage with a beautiful mélange of bodies performed to intoxicating music from Kimmo Pohjonen, Samuli Kosminen and the Kronos Quartet.
The performance is sponsored, in part, by Riverwoods.
Tickets for the performance are $28 for adults, $22 for seniors 62+, $18 for youth 18 and under, $18 for Bucknell employees and retirees (limit 2), $10 for Bucknell students (limit 2), and $18 for non-Bucknell college students (limit 2). Tickets can be purchased online at Bucknell.edu/BoxOffice or by calling 570-577-1000.
Please note that tickets are available in the main auditorium only; the balcony will be closed.
Tickets are also available in person from several locations including the Weis Center lobby (weekdays 10 a.m. to 4 p.m.) and the CAP Center Box Office, located on the ground floor of the Elaine Langone Center (weekdays 10 a.m. to 4 p.m.).
For more information about this performance contact Lisa Leighton, marketing and outreach director, at 570-577-3727 or by e-mail at lisa.leighton@bucknell.edu.
For more information about the Weis Center for the Performing Arts, go to www.bucknell.edu/WeisCenter or search for the Weis Center on Instagram, Facebook, Twitter or YouTube.