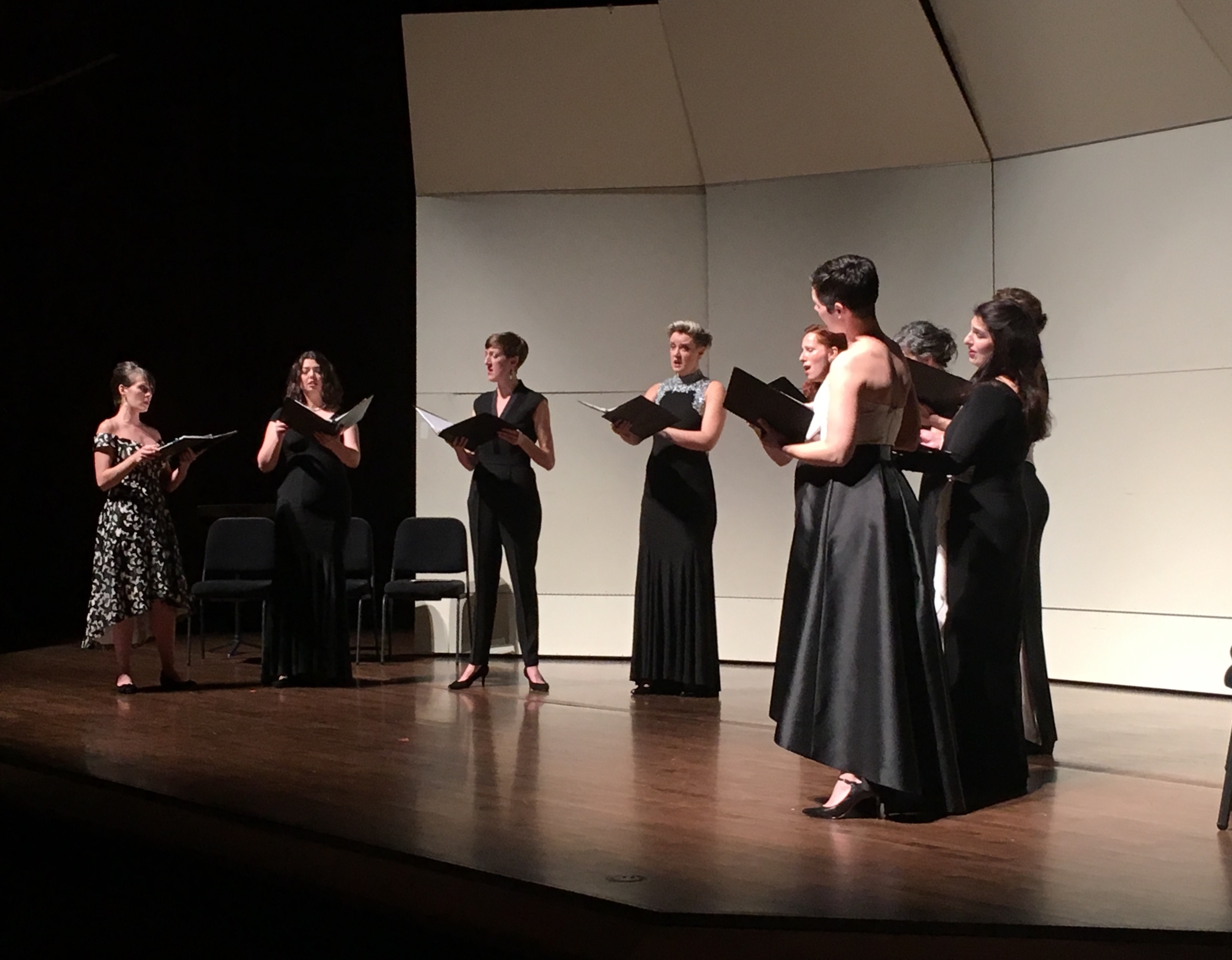 The Weis Center is no stranger to hosting talented vocal performance groups. Artists representing diverse cultures and vocal styles have graced our stage over the years and while Thursday's March 1 Lorelei Ensemble performance may fall in the "vocal group" category, the transcendent vocal magic created by the ladies of Lorelei belongs in a category of its own.
Lorelei consists of nine all-professional female vocalists whose individual talents and experiences help to define the groups' sound. Established in 2007 in Boston, Lorelei performs under the direction of artistic director and founder Beth Willer and has commissioned and premiered an impressive fifty-plus works since its founding. The group is "committed to the expansion of the repertoire for women's voices," a belief expressed onstage by Willer after performing their first piece of the evening. Willer also serves as a Bucknell Assistant Professor of Music and the Director of Choral Activities. As Willer is on leave for the current semester while she tours with Lorelei, her return to campus made Thursday's performance a bit of a homecoming show. The Bucknell University choir also had the pleasure of accompanying Lorelei that evening for parts of the second act of the program, adding an additional element to an already vocally profound evening.
You do not have to be a seasoned vocalist or appreciator of the subject to understand that each of the Lorelei women play distinct, integral parts in the group as a whole. Their voices blend beautifully yet their individuality comes to light if you listen carefully during performances. This individuality is carried beyond vocal techniques and into visual elements presented by the group such as the style of dress each women wore and the way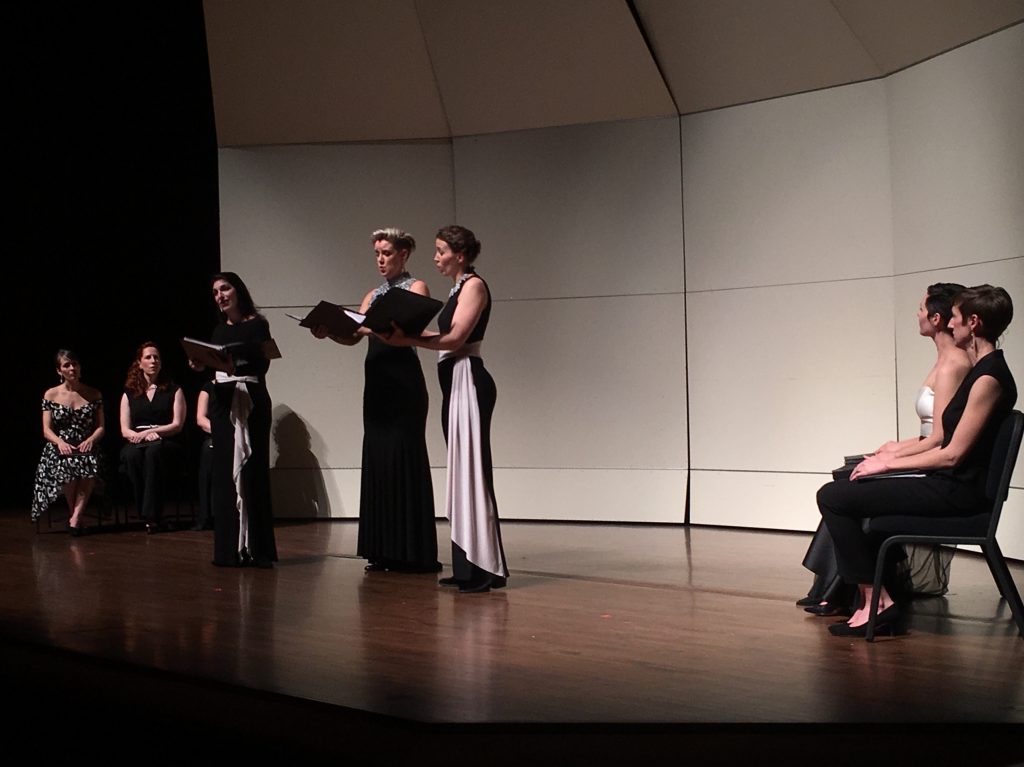 she was arranged onstage; it was unique yet coherent. It is clear the group works hard under Willer to carefully arrange each piece physically and vocally. Not every group member sings on every piece and yet where her vocal skills are not necessarily needed in that moment, her presence onstage is.
The lyrics and textual background of each piece performed that night were included in the evening's performance program. Their inclusion provided supplemental context to each piece and was physical evidence that that Lorelei is working to change the expectations and experiences associated with vocal ensembles such as their own. The Weis Center was proud to host such a forward-thinking, innovative group whose complexly beautiful vocal pieces make a wonderful complement to the academic environment that surrounds the Weis Center on Bucknell's campus.
The next performance in the Weis Center 30th Anniversary 2017-18 Season will showcase Australian circa/cirque ensemble, Circa, on Tuesday, March 6 at 7:30 p.m. at the Weis Center.
For more information about the Weis Center for the Performing Arts, go to Bucknell.edu/WeisCenter or search for the Weis Center on Instagram, Facebook, Twitter or YouTube.
~Caroline Clancy, Class of 2018